Some people call it barren and rocky, others call it lunar and magical, but beyond what it looks like, the Burren is a place of inspiration and creativity.  With every path, boreen, valley or hilltop, artists from all over the world let their creative spirits come alive in the Burren.
Whether you are one of them or you'd simply like to try something different,  give yourself a special gift this year: the gift of painting,  drawing or photography in a professional artist studio at Burren College of Art. The tutors will offer demos, valuable tutorials and guidance in five day courses – all  you have to do is choose your favorite one.
To compliment that, good healthy meals, prepared daily from locally sourced produce are available in the cafe on campus while bright and comfortable self-catering accommodation can be booked online  in our college housing located at a ten minutes leisurely walk from BCA.
So have a look at the summer workshops listed below or email Julia for more information. Also, watch this space as other workshops may be added throughout the year.
See you in the Burren this summer!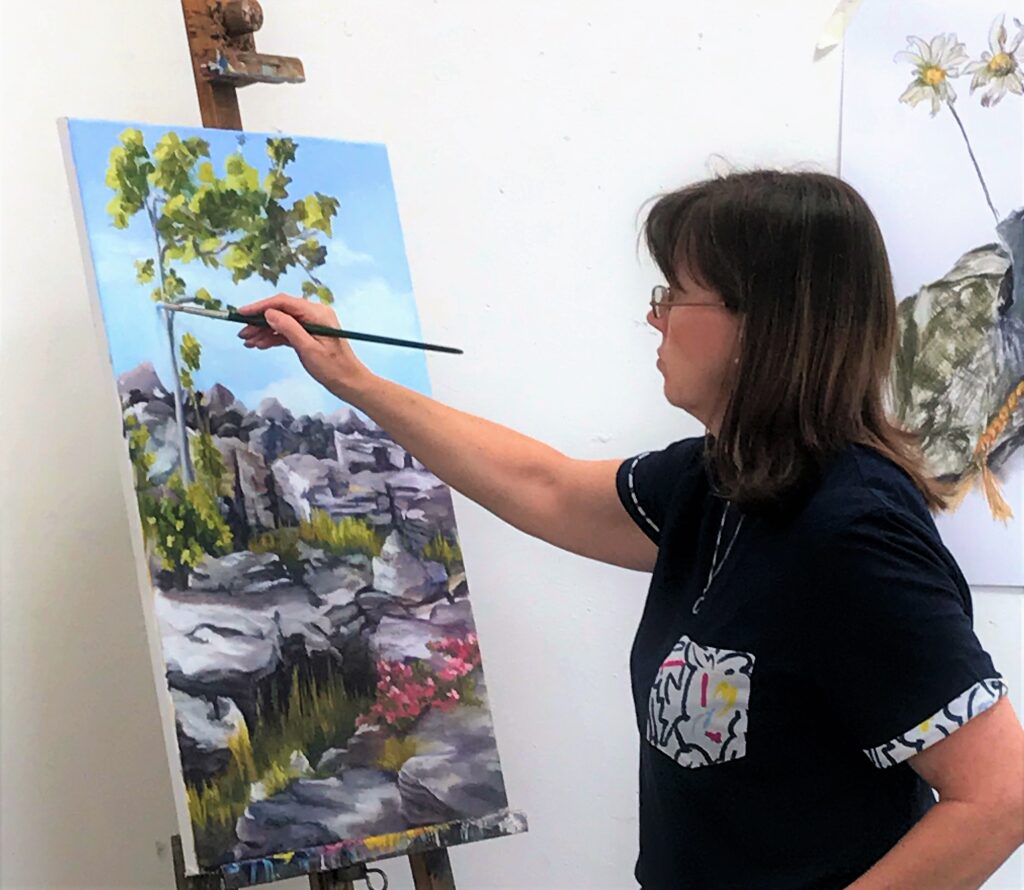 List of August Workshops
Printmaking in the Burren –
course cancelled
By Jane Glynn
19th – 23rd August 2019
Burren Botanical Drawing: geometry & patterns in plants

by Ida Mitrani
19th – 23rd August 2019
Painting in the Burren Landscape

Abstract Painting – course fully booked

How To Use Your Eyes

by Prof. Timothy Emlyn Jones
How To Take Stunning Photographs 

by Ruby Wallis
19th – 23rd August 2019
PLEASE NOTE: Once you've submitted your application, you should immediately see an acknowledgement page confirming the submission.  If you do not see this, please contact Julia Long at julia@burrencollege.ie to make sure your application has been received by the College.
Accommodation - now fully booked!
PLEASE NOTE THAT OUR SELF-CATERING COLLEGE ACCOMMODATION IS NOW FULLY BOOKED
Alternative options are available in various guesthouses and hotels throughout Ballyvaughan. For further information please go to www.discoverballyvaughan.com
All tuition and fees are due at least 4 weeks before the start of the programme. The Burren College of Art accepts no obligation to refund any fee or part of after this date.