Our on-campus Art Shop provides students with key materials for a variety of media.
The campus art supplies shop is open daily and provides students with a good basic range of essential materials – paper, canvas, brushes, pencils, paint, film etc. Additional specialist items can be ordered from Dublin suppliers and supplied normally overnight by courier.
If you would like to enquire about a specific item that you normally use, please email robert@burrencollege.ie and he will be happy to answer your queries.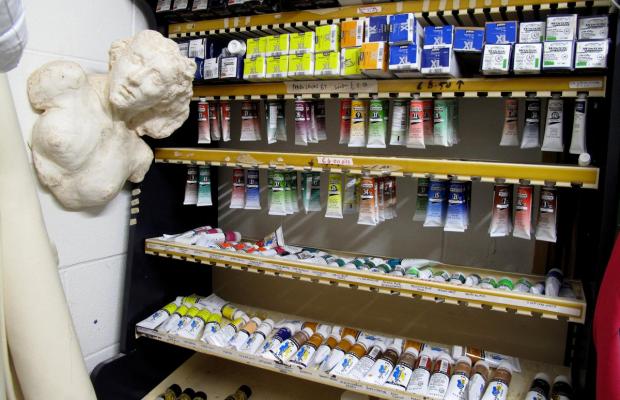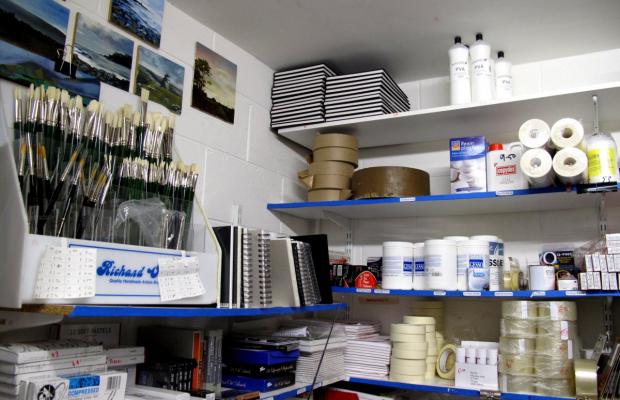 The Food of the Arts Cafe offers home-cooked meals in a warm and inviting environment at the very heart of the College. Our chefs, Martina Bueselinck and Ann Hogan ensure home-made meals cater to a variety of dietary needs. The best of local ingredients are used, including Anam Coffee and fresh eggs from our own college hens. They also provide a tempting selection of desserts, cakes, brownies and biscuits.
A lunch-based meal plan is available for students and the cafe can also be used to cater for conferences and events taking place on campus.  To enquire about menu and pricing options, please contact Julia Long at julia@burrencollege.ie
Pubs and restaurants in Ballyvaughan also offer a wide variety of food, and students can also avail of the village shops and seasonal Farmer's Market which runs from May to October.