The college is located in the Burren, a region famous for its natural beauty and unique ecosystem. We are an internationally recognized Irish non-profit college specializing in undergraduate, postgraduate and alternative approaches to fine art education. Our postgraduate programmes are accredited by the University of Galway. Our undergraduate programme is designed for students in North America who wish to study abroad in Ireland for one to two semesters, and we currently partner with over 40 colleges and universities in the US and Canada. Our workshops and residency programmes welcome practitioners from all over the world, and our ReSource programmes are designed to educate non-artists in the principles and procedures of creative processes.
Providing Time, Space and Inspiration for artists in the Burren landscape was the founding principle of the Burren College of Art.

Our aim is to create a learning and living environment that is conducive to artistic and personal growth. We see ourselves as both remote and connected in that our location is rural, but we are networked and associated with major art and learning institutions around the globe. Our artistic community travels, exhibits and presents research internationally.
Since the establishment of the College in 1994, hundreds of students and residents have come to us for the opportunity to focus intensively on their practice, to develop their minds and creative skills, to engage with our community in discourse on art in society; and to find their own artistic voice.
We provide space for reflection and introspection but we also aim to direct the contemporary artist's unique insight towards problems and solutions in the wider world.
The Burren, a microcosm of society, provides a rich context from which to connect with global issues.
To date, the core of the Burren College of Art experience has been the education of visual artists. Our complimentary programmes, under the banner of ReSource explore the relationship of art to ecology, law, archaeology, business, leadership and other subjects.
The small scale of the College lends itself to direct and experiential learning rooted in place and community. Our connections to international interdisciplinary institutions, combined with a core of creative expertise integrated in the dynamic environment and culture of the Burren, position us ideally to meet the challenges of an ever-changing world.
The Mission and Values of Burren College of Art
To be a hothouse for artists, led by artists – reflective and challenging; remote and connected; at the confluence of cultures.
Respect for the individual;
Commitment to excellence;
Support for students and colleagues;
Community spirit
HISTORY AND MILESTONES OF THE BURREN COLLEGE OF ART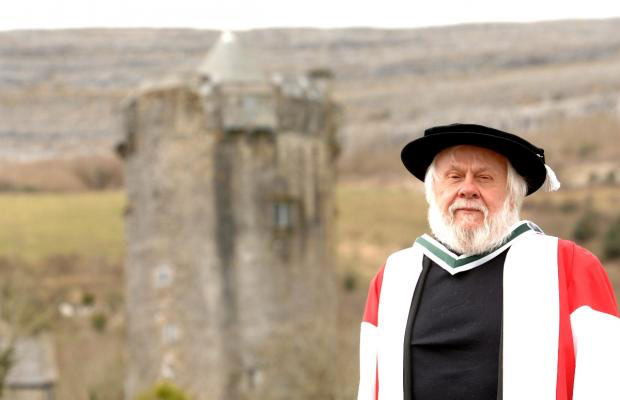 Founded in 1993 by Michael Greene and Mary Hawkes-Greene, to give student artists the opportunity to develop their creative potential in the unique environment of the Burren, the Burren College of Art has grown rapidly to an institution of international standing. Michael was passionate about the Burren. He wanted to enable creative people from around the world to work and be inspired by it while helping the local community thrive as a result. His vision in establishing the Burren College of Art was clear – the college would reconnect with the tradition of learning established by the Brehon and Bardic schools of the 6th century; it would recruit artists internationally, grant degrees, re-energise the local community and become 'the greatest little art school in the world'.
The late John Baldessari (pictured above) was a member of the College Advisory Council, and guided its development over a 20 year period.  He received an honorary PhD from the College in 2006.
What a place for an art college. What possibilities! – John Baldessari
Our Partners in Sustainability
The Burren and Cliffs of Moher UNESCO Global Geopark
In 2011 the Burren and the Cliffs of Moher gained Global Geopark status, already spectacular neighbours, their coming together formed a destination of natural wonders. Making up over 530 square kilometres the Burren and Cliffs of Moher Geopark offers diversity that is second to none. This rich and alluring landscape of staggering sea cliffs, limestone karst terraces, fertile valleys, vibrant villages and welcoming communities offers some truly inspiring experiences.
The Burren and Cliffs of Moher Geopark not only has outstanding natural and culture heritage but a management organisation that supports its people and organisations to work together to ensure a cared-for landscape, a better-understood heritage, more sustainable tourism, a vibrant community and strengthened livelihoods.
UNESCO Global Geoparks are internationally recognised places with unique geology, landscapes, history and culture. Geoparks are managed with a focus on education, conservation, sustainable tourism and community engagement.
The Burren and Cliffs of Moher UNESCO Global Geopark geologist contributes to the delivery of the Art & Ecology and Global Ecologies modules.
For more information visit www.burrengeopark.ie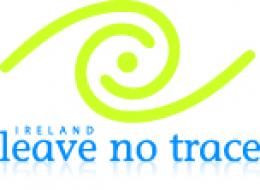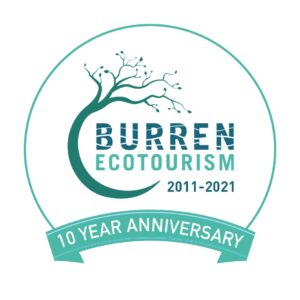 About the Burren Ecotourism Network (B.E.N.)
B.E.N. is a network of tourism businesses with the objective of establishing the Burren as a premier internationally-recognised sustainable tourism region ensuring the future economic and social growth and sustainable development of its communities, environment and heritage. It seeks to support continued training, mentoring and accreditation in sustainable tourism for its members and for businesses interested in joining the Network.
The Network aims to be a recognisable network of enterprises in the Burren, who have achieved independent accreditation, demonstrate ecotourism 'best practice', positively discriminate in each other's favour, provide 'one voice' representation on issues impacting the Burren (where appropriate), and inspire conservation activism.
The Burren Ecotourism Network and the management organisation of the Burren and Cliffs of Moher UNESCO Global Geopark have enjoyed a special relationship since 2008. The two organisations work in partnership, having agreed in late 2012 to pool their resources in pursuit of their common objective. Both organisations are committed to the promotion of responsible tourism that conserves the environment and improves the well-being of local people. They work together to promote 'The Burren & Cliffs of Moher UNESCO Global Geopark' as a leading sustainable visitor destination, celebrated for high standards in visitor experience, conservation and learning.  Find out more at www.burren.ie
Inner Development Goals
Burren College of Art's commitment to sustainability is expressed through our graduate programmes dedicated to Art and Ecology , through our membership of the Burren Ecotourism network and by being a collaborating partner of the Inner Development Goals, an international initiative dedicated to advancing realisation of the Sustainable Development Goals.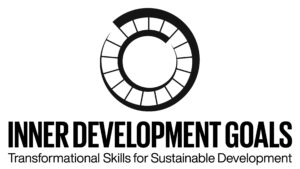 B.E.N wins Lonely Planet award
In 2020, the B.E.N.  won the  "Best Community Tourism Project" in Lonely Planet's "Best in Travel" picks for 2021.
It was the only Irish tourist project included in the Lonely Planet's list of over 30 global tourism enterprises. Lonely Planet described Burren Eco Tourism Network as an impressive community collaboration which has "transformed Ireland's Burren and Cliffs of Moher Geopark into a global leader for sustainable tourism".