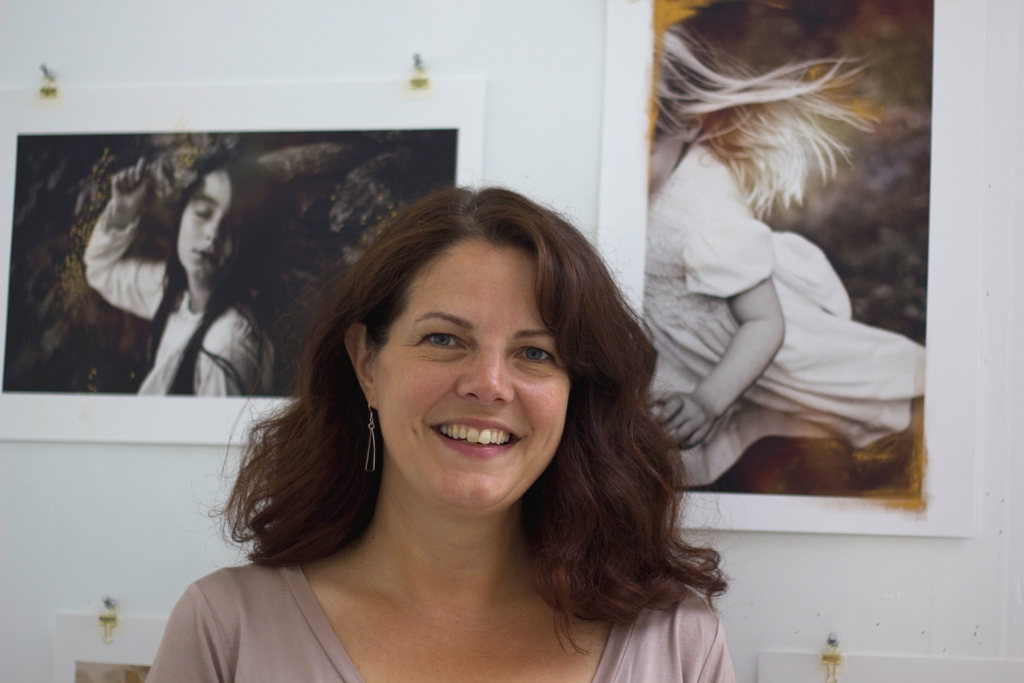 Providing Time, Space and Inspiration is the founding principle of Burren College of Art. Our Residencies provide a place to retreat, reflect, and renew outside of the demands and rigors of daily routine. Set in the centre of one of Europe's most dramatic landscapes, the Burren is a place where the power and beauty of nature envelops and invites you to expand your vision and abilities as an artist.
Overview
We have now expanded our offerings to accommodate artists at all levels, and those seeking a greater degree of professional feedback and involvement in the College community. In addition to our ongoing BCA Artist Residency, Burren College of Art is pleased to announce our new Residency + and Burren Immersion 12-week Residency programmes, offered between September and April. The Residency + offers studio time combined with weekly meetings with our faculty, while the Burren Immersion:12-week Residency combines independent studio time with advisory sessions and the ability to take one or more of our undergraduate courses (without academic credit) during the semester. All of our residents are welcome to attend public discussions, visiting artist lectures, seminars, exhibitions and events throughout the year.
BCA Artist Residency
The purpose of the BCA Artist Residency programme is to welcome artists at all stages of their lives and careers to the Burren College of Art for an uninterrupted period of creative work. It has proven to be particularly suited to emerging and established artists and faculty wishing to investigate new areas of inquiry, explore new techniques, or develop a body of work for exhibition without distraction. While our regular classes are in session during the Spring and Winter seasons, during the Summer months (May-August), we host a variety of student groups and workshops, and the level of activity on campus will vary from high to low as visiting groups come and go. Artist Residents at the Burren College of art may work in solitude or choose to interact with College life.
BCA  Artist Residencies are offered:
Offered in 1-3 month intervals throughout the year
24/7 access to a dedicated 4m x 4m studio space
Use of campus facilities: 3D lab for woodworking and metals (MIG and ARC welding tools available); a digital print lab; black and white photography darkroom; library; Wi-Fi; cafe
Optional attendance at exhibition openings, public lectures and film screenings, and additional campus events.
NOTE: Unlike the Residency + and Burren Immersion:12-week residencies, this program does not offer any tutorials or access to academic courses.
BCA Artist Residencies are available during the following dates in 2018:
2018
Monday January 8th – Friday February 2nd
Monday January 29th – Friday February 23rd
Monday March 19th – Friday April 13th – NOW FULL
Monday April 23rd – Friday May 18th
Monday May 7th – June 1st
Monday June 25th – Friday July 20th – NOW FULL
Monday July 23rd – Friday August 17th – NOW FULL
Monday August 20th – Friday September 14th – NOW FULL
Monday September 17th – Friday October 12th – WAITING LIST
Monday October 15th – Friday November 9th
Monday November 12th – Friday December 7th
The fee in 2018 is €890 for BCA Artist Residencies.  While accommodation is not included with the Residency, we can provide applicants will a list of local housing upon request. Residents can avail of student housing for the period of their stay at the College at the all-inclusive monthly rate of €800, subject to availability.
NOTE: While we make every effort to accommodate persons with various abilities, if you have physical limitations which would prevent you from walking along narrow country roads between the College and Ballyvaughan, we highly recommend you consider renting a car for at least part of your stay.  This is also recommended for anyone wishing to explore the Burren, nearby cities or other parts of Ireland on their own schedule.
Cancellation Policy
All tuition and fees are due at least 4 weeks before the start of the programme. The Burren College of Art accepts no obligation to refund any fee, or part thereof, after this date.