College Faculty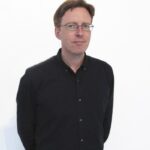 Conor McGrady
Dean of Academic Affairs | Head of Painting & Drawing
Conor McGrady is an artist from N. Ireland whose work examines the relationship between ideology and the politics of spatial control. Primarily executed in black and white, his often large-scale paintings and drawings explore various manifestations of social order and raise questions relating to the control of space, personal and national boundaries.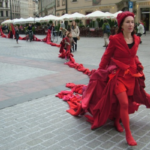 Dr. Áine Phillips
Head of Sculpture
Dr Áine Phillips is a visual artist, writer, curator and academic originally from Dublin, living in County Clare. She is Head of Sculpture at BCA since 1999. She exhibits multi-media performance works and sculptural installations in Ireland and internationally since the late 80's. She has created art work for diverse contexts: public art commissions, the street, club events and gallery exhibitions including TROUBLE Festival Les Halles Brussels, City of Women Festival Ljubljana, NON Festival Bergen, Kyoto Art Centre, The Stanley Picker Gallery & Performance SPACE London, Judith Wright Centre for Art Brisbane Australia, Tanzquartier Vienna, Moving Image Gallery and The Kitchen New York, National Review of Live Art Glasgow, Mozovia Art Centre Warsaw Poland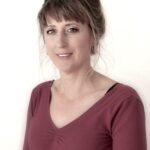 Dr. Ruby Wallis
Lecturer in Photography
Ruby Wallis completed her Ph.D. at The National College of Art and Design, Dublin in 2015 and a Masters in Documentary Photography from University Wales in 2007. She was artist in residence at The Irish Museum of Modern Art in 2016 and received an Arts Council's Bursary Award in 2017. She was awarded first prize at Claremorris Open Exhibition and was nominated for the Prix Pictet Photography award in 2013. As well as The Burren College of Art, she also lectures at the National University of Ireland.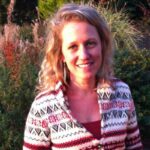 Dr. Eileen Hutton
Art & Ecology Lecturer
Eileen recently received her PhD from the Burren College of Art and National University of Ireland, Galway. She also holds a Post-Baccalaureate Degree from the Pennsylvania Academy of Fine Arts (2008) and Bachelors in Fine Art from Flagler College (2007). Selected Group exhibitions include Lost and Found at the Hal Bromm Gallery in NYC, SRAM pART Project: Parts into Art into Aid, in NYC, Out of a Box at 126 and Sculpture in Context at the National Botanic Gardens in Dublin. She has also contributed sculptures to Jan-Erik Andersson's Gesamtkunstwerk, Life on a Leaf in Turku Finland. Her most recent solo exhibition was at Siamsa Tire in Co. Kerry, Ireland.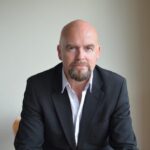 Frank Golden
Head of Creative Writing
Frank Golden was born in Dublin and has been living in the Burren for almost thirty years. His publications include the poetry collections; 'gotta get a message to you (Salmon Publications) "In Daily Accord" (Salmon Publications), "The Interior Act" (Salmon Publications), "On Route To Leameneh" (Raven Arts Press), "In Partial Settlement" (Wiffle Press), and two novels, "The Two Women Of Aganatz" (Wolfhound Press) and 'The Night Game' (Salmon Fiction). He has written two screenplays WHERE TWO ROADS MEET, and THE CALLER both of which received Arts Council and Film Board funding.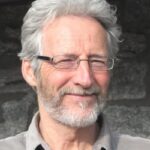 Gordon D'Arcy
Head of Irish Studies
Gordon is a leading expert in Irish heritage with an MSc in Environmental Science from Trinity College Dublin. He has a particular interest in the Burren, which he has researched extensively for many years and he is an authority who is regularly consulted and who leads field trips for students and visiting scholars.
Graduate Mentors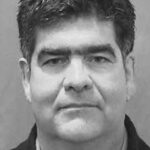 Peter Power
Graduate Mentor
Peter Power is Associate Professor, Chair, in Printmedia at School of the Art Institute of Chicago.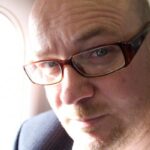 David Rayson
Graduate Mentor
David is Professor and Head of Programme, Painting in the School of Fine Art at the Royal College of Art, London.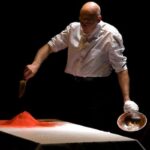 Nigel Rolfe
Graduate Mentor
Nigel Rolfe is recognized as a seminal figure in performance art, in its history and among current world practitioners.