Graduate Mentors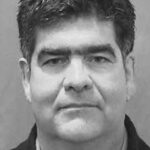 Peter Power
Graduate Mentor
Peter Power is Associate Professor, Chair, in Printmedia at School of the Art Institute of Chicago.
Previous Graduate Mentors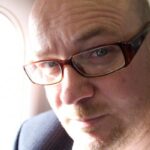 David Rayson
Graduate Mentor
David is Professor and Head of Programme, Painting in the School of Fine Art at the Royal College of Art, London.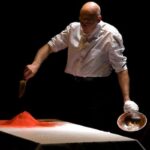 Nigel Rolfe
Graduate Mentor
Nigel Rolfe is recognized as a seminal figure in performance art, in its history and among current world practitioners.
Research Fellows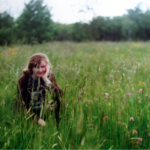 Dr. Cathy Fitzgerald
Cathy Fitzgerald, PhD, is a New Zealander, eco-social artist, researcher and educator now living in Ireland, the home of her ancestors. She is passionate that ecoliteracy be an essential teaching to all art students, advocating what Joseph Beuys argued many decades ago, that ecoliteracy is essential for expanded ecological citizenship – the necessity to live well with the Earth and all its inhabitants. A founder of the online HAUMEA.ie ECOVERSITY, Cathy is a popular speaker on ecological art practice, ecoliteracy and an accredited ESD-transformative learning & Earth Charter educator.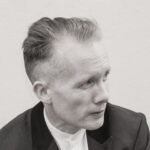 Dr. Alexei Monroe
Alexei Monroe is a London-based, non-aligned cultural theorist and writer. His book on Laibach and NSK has been published in Slovenia, America, France and Germany. In 2010 he co-organised and moderated an international 3-day symposium on the work of Laibach and NSK as part of Laibach's 30th anniversary event, Red Districts, Black Cross. In October 2010 he was programme director of the First NSK Citizens' Congress held in Berlin and edited the Congress book, State of Emergence. He was co-editor of Total State Machine (PC Press 2015), a major publication on the British industrial group, Test Dept. He writes on and reviews a wide range of electronic music. He was a member of the organising committee of the 2nd NSK State Folk Art Biennale held in Ireland in June 2016. In November 2016 his book, Autopsia Thanatopolis, on the Czech-based multimedia art group, was published by Divus. He is currently researching issues around the cultural reception of Brutalism and was a keynote speaker at the Nonument! architectural symposium held in Ljubljana in February 2018. Other current research interests include German techno, Kraftwerk, the connections between industrial music and British science fiction and the history of the Stag as a symbol. He runs the electronic music label VEB89 and is also active as a DJ.