Oil painting for beginners
Oil painting for beginners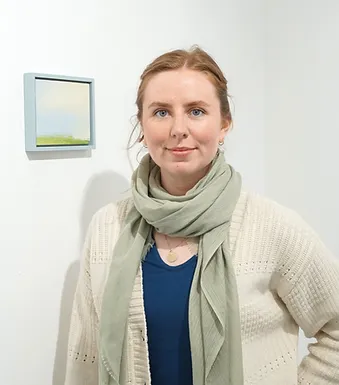 Faculty: Tiffani Love

Dates: 12th – 16th August 2024

€400
This 5 day workshop provides an introduction to the art of oil painting. The workshop is best suited for beginners looking for an immersive and fun week of learning and painting. Over the week, we will explore the foundations of oil painting and essential techniques to kickstart your journey into using this unique medium.
This workshop will guide you through the stages of making an oil painting from start to finish and by the end of the week, you will have gained a strong foundation in oil painting techniques, and be ready to explore and develop your skills further. We will cover colour theory and basic colour mixing, fundamentals of composition, oil painting techniques, and use of oil painting tools and materials.
There will be plenty of painting time in the studio, balanced with painting demonstrations, discussion and individual tutorials. You will have the opportunity to explore the unique surrounding environment of the Burren throughout the week.
Previous painting experience is not required.
Tutor bio
Tiffani Love is an artist from northern New York, now living and working in the West of Ireland. Love has exhibited both nationally and internationally, with recent shows including her solo exhibition Hushing (2023) at Cultúrlann McAdam Ó Fiaich in Belfast, the two-person exhibition Conversations with the Landscape (2023) at the Laneway Gallery in Cork and the current three-person exhibition Remnants-Rhythms-Rituals (17th June - 9th July, 2023) at Ardgillan Gallery in Balbriggan, Co. Dublin.

She received her BFA in 2017 from SUNY Plattsburgh and her MFA in 2022 from the Burren College of Art and NUI Galway, and was longlisted for the RDS Visual Art Awards the same year. Love was awarded the Agility Award from the Arts Council of Ireland and an Elizabeth Greenshields Foundation Grant in 2022.

Love is based between County Clare and Galway, living rurally in the Burren and working out of Barton Studios in Galway City.