Study Abroad
Application Deadline October 31 for Spring 2019 Semester
We are now accepting applications for the Undergraduate Study Abroad program for the Spring 2019 semester.  The final deadline for submissions is October 31, 2018
Read more
POSTGRADUATE STUDY
We are currently acception applications for our Post Baccalaureate, MFA/MA in Studio Art, MFA/MA in Art & Ecology and PhD programs with a priority deadline of February 1, 2019 for the Fall 2019 entry.
Read more
Burren College of Art is a small, independent art school situated on the Wild Atlantic Way on the northwest coast of County Clare in Ireland. It is located in the Burren, a region famous for its natural beauty and unique ecosystem. We are an internationally recognized Irish non-profit college specializing in undergraduate, postgraduate and alternative approaches to fine art education.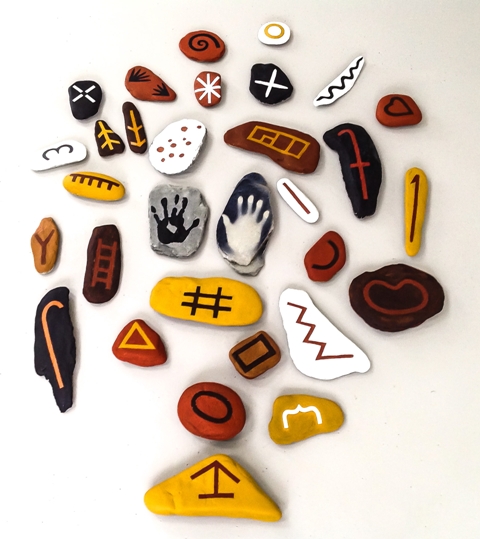 Burren Connection | Early Marks | Keith Payne
July 26 – September 7, 2018
The Gallery | Burren College of Art | Newtown Castle | Ballyvaughan | Co. Clare 
Gallery Hours | 9:30am-5:00pm | Monday – Friday
For the 2018 Burren Connection Exhibition, we are pleased to host Early Marks.
Early Marks is a study of the beginnings of art and possible source of a prehistoric worldwide visual language through large-scale paintings and sculptures by UK/Ireland artist, Keith Payne. For many years, Payne worked in the entertainment industry which enabled him to travel the world and pursue his interest in prehistoric art.
Read More
Interviews with Alumni Residency Award recipients 2017