President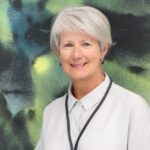 Mary Hawkes-Greene
M.Ed, M.Sc International Business (TCD)
"Since setting up the college in 1994 my greatest satisfaction continues to come from witnessing students positively transform in this environment. This growth results not always from adding new layers of skills but rather from stripping away excess and discovering their true selves and who they are as artists."
Dean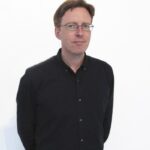 Conor McGrady
Dean of Academic Affairs | Head of Painting & Drawing
Conor McGrady is an artist from N. Ireland whose work examines the relationship between ideology and the politics of spatial control. Primarily executed in black and white, his often large-scale paintings and drawings explore various manifestations of social order and raise questions relating to the control of space, personal and national boundaries.
College Staff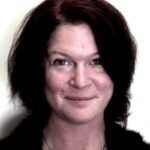 Dr. Lisa Newman
Director of Admissions and Marketing
Lisa Newman joined the Burren College of Art in June, 2015. She previously held positions in Financial Aid and Admissions at Oregon College of Art & Craft (2001-2009) and Pacific Northwest College of Art (1998-2000) in Portland, Oregon.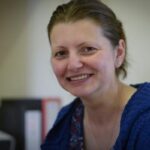 Julia Long
Director of Group Study Abroad Programme; Library and Student Affairs Advisor
Julia Long has joined the Burren College of Art team in 2012. Originally from Romania – she holds an Honors Degree in French Language and Literature from the West University of Timisoara.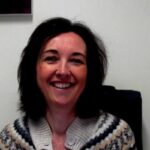 Karen Quinn
Director of Finance and Academic Coordinator
Karen has been working at BCA since 2007. Her roles at the college are as Finance Manager and Academic Coordinator.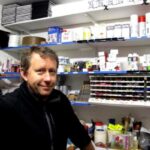 Robert Wainwright
Facilities Manager
Robert has been with the college since it opened and oversees the physical operations of the campus. He also provides a wide range of technical services that include managing facilities, running the art supplies shop, the workshops and college transport.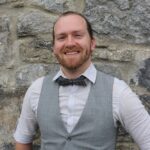 Adam Dutton
Assistant Facilities Manager/Shop Supervisor
Adam Dutton completed an MFA in Studio Art at BCA in 2020, and joined the staff in 2022. He is a sculptor from Oregon, USA where he received a B.S. in Studio Art. His work focuses on the materials of stone, wood, and pigment. By creating non-objective sculptural forms out of the Burren limestone, Adam builds a personality for the character of stone. By giving stone an identity, he invites the viewer to interact more personally with fine art through physical engagement. While using a scientific approach to reproduce natural process that occur outdoors, Adam works to make sculptures that appear natural and bewitching to handle and touch.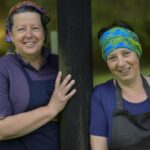 Martina Beuselinck & Ann Hogan
Café Staff
Ann Hogan and Martina Beuselinck are responsible for creating delicious dishes and catering for Burren College of Art's student population. We make our homemade meals, sandwiches and cakes from the freshest of ingredients which are sourced locally. The Food of the Art's Café at BCA is both a sanctuary for the individual as well as the hub of passionate discussion. We aim to make it the heart of the campus, a place where our students can feel at home.
| | |
| --- | --- |
| Brian Ferran | Former Director of the Arts Council for N. Ireland |
| Denise Ferran | Artist |
| Dr. Rebecca Braun | Dean of Arts, University of Galway |
| Fintan O'Toole | Journalist and Broadcaster |
| George Cunningham | Historian and Author |
| Helen Walsh | Clare County Librarian |
| Professor Sir Christopher Frayling | Former Rector, Royal College of Art, London |
|   |   |
Dr. Brendan Dunford
Emma Stewart-Liberty
Deirdre Hyland