The studios are the key facility provided and students have their own dedicated studio spaces to which they have access 24/7.
Each graduate studio space is 4m x 4m (13ft X 13ft), well lit with natural and artificial light, and has multiple power sockets and an internet port. The walls of the graduate studios are on tracks so facilitate realignment for exhibitions. Each undergraduate student is also allocated a shared studio space, to which they also have 24/7 access.
Wireless internet access is available throughout the campus and studios.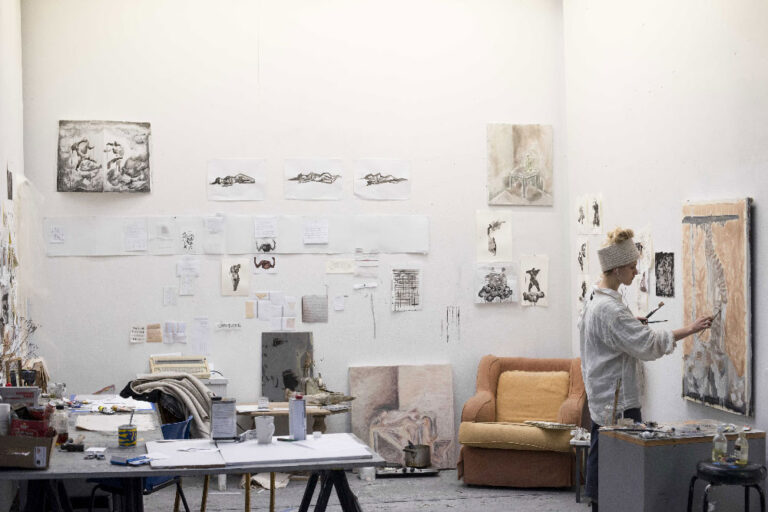 The facilities at Burren College of Art provide our students and residents with the tools, resources and space needed for experimentation and further development of their creative practices, and reflect the ideas-led ethos of the curriculum.
Good facilities for core fine art activities are provided we consider it a positive part of the college's encouragement that students need to be resourceful in fulfilling their technical needs beyond the range of what is provided through experimentation and innovation. From time to time and where appropriate, creative low-tech and no-tech improvisation in creating art complements the digital and traditional media.
Print Studio and Large Etching Press
The College has a print studio with a large etching press. At present, the press can be used for relief printing (Lino or Woodblock), Monoprinting, Drypoint, Collography Solar Plate etching and other forms of relief printmaking. As this is a new facility, traditional etching with acid/aquatint is not currently available. Annually, the College runs a number of workshops on alternative approaches to print making, In particular, students interested in drawing and experimental approaches to photography are encouraged to make use of the printmaking facilities.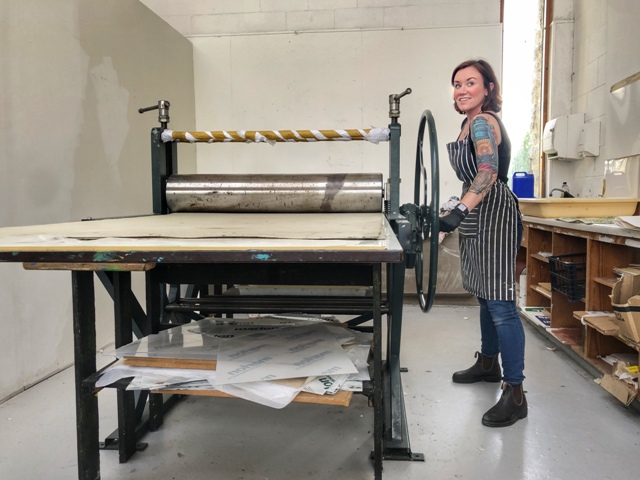 Darkroom, Photographic Studio and Digital Lab
The College has a well-equipped photography suite, with seven black & white enlargers, UV lightbox and a film changing room. There is a separate photographic lighting and backdrop studio.  We are able to facilitate some alternative processes including cyanotype, solar printing and Van Dyke Brown techniques.
Students also have access to the digital computer lab which includes several Apple G5s as well as photo, audio and video editing software and large format Epson ink-jet printer.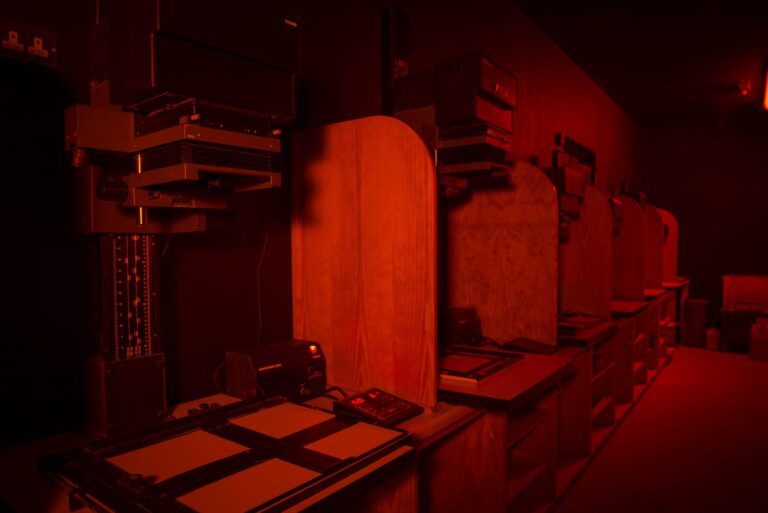 The purpose built 3D Lab provides for wood, stone and metal working.
Facilities include tablesaw, bandsaw, planer thicknesser, plasma cutter, arc, gas and mig welders, a variety of air driven tools and many associated hand tools.
There is also a large outdoor 'Sculpture Park' for the creation and display of large-scale installations and sculptural pieces.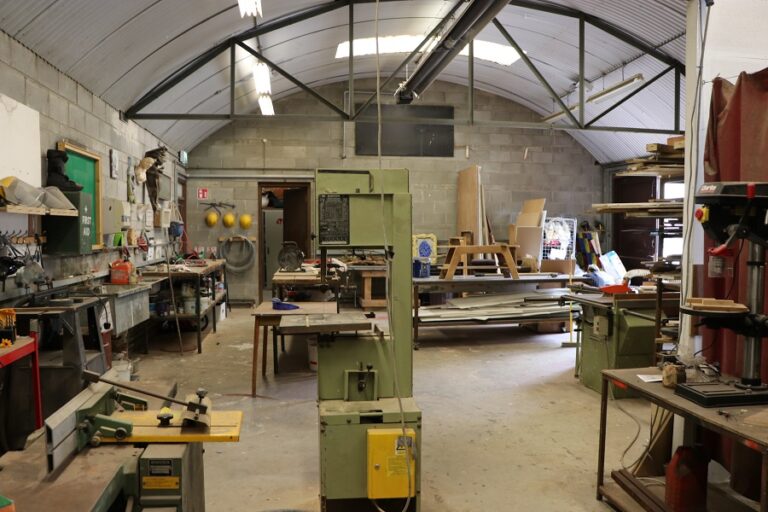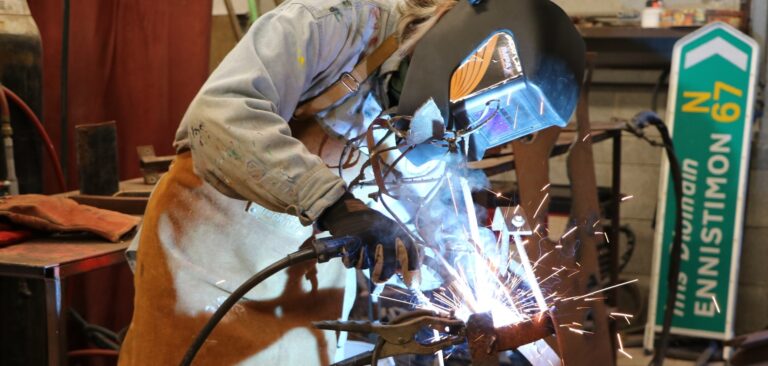 The Library is open to students and faculty of the College. It is supported by Clare Council Council and members of the public are also welcome to use the library for reference purposes. Graduate students also have access to the John Hardiman Library at NUI Galway.
The Library collection currently includes more than 6,000 books, artists' videos, slides, and a range of art-related international periodicals.
The book collection includes sections on art history, art theory, art criticism, and a large number of monographs of artists working in all disciplines including painters, sculptors, performance artists and photographers.
The Irish section includes Irish archaeology, history, literature and natural environment with additional emphasis on County Clare and the Burren.
Library Collection
The library collection is available to view online.
Opening hours
Monday – Friday: 9 am – 1 pm; 2pm – 5 pm
Please contact Julia Long at julia@burrencollege.ie if you are not a student of the College and would like to consult the collections.
The College's Lecture Theatre began life as a coach house, built sometime in the mid 19th Century. Having been carefully restored it is now a cornerstone of the Burren College of Art campus.
Capable of accommodating an audience of 85 the Lecture Theatre is used by college and visiting faculty, is a central venue for our annual conferences and symposia, as well as being home to the local Film Club which screens independent movies and films throughout the academic year.