Abstract Painting with Trudi van der Elsen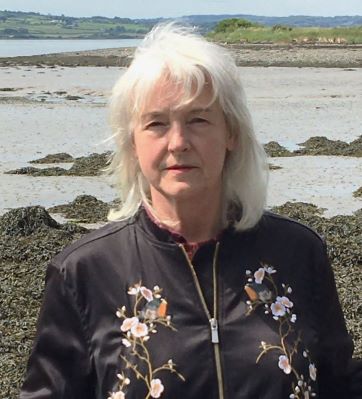 Faculty: Trudi van der Elsen

Dates: 12th – 16th August 2024
The aim of this five-day course is to develop a new perception of the landscape, to open up our senses to nature, immerse in the scene, feel it, hear it, see it and express it.
Through the energy, movement and light expressed in a new creation of lines, paint, mark making & colour, we learn to connect on a deeper level to the landscape around us and how to translate the essence of a scene into a painting, a collage, a drawing or a combination of mediums. We work spontaneously and intuitively to the visible and invisible world, opening up to the direct rawness from within and dealing with whatever comes to us, allowing for abstraction.
Tutor bio
TRUDI VAN DER ELSEN, is a visual artist, based in Ireland since 2004.
Her practice includes painting, drawing, installation work, performance and lens-based media. She exhibits regularly both nationally and internationally.

Recent exhibitions have included:
ECHO, solo exhibition ArtNetdlr, Upstairs at Walters, Dublin (2023), Estuary, solo exhibition Custom House Studios and Gallery, Westport (2023), Sionainn, solo exhibition at Limerick Museum (2023), Breaking Borders, Curated by Valeria Ceregini, LUAN Gallery Athlone & GOMA, Waterford, IRL (2022), Artists from Ireland, online exhibition, Sasse Art Museum, Los Angeles, USA (2021), Fragmented Perception, solo exhibition at Weber & Weber Gallery, Turin, Italy (2021), RHA Annual, Dublin, Ireland (2020), Notes From A Digital Sea, at the BCA Gallery, Ireland (2020). XR-Extended Reality, Toledo, Spain (2019).
Her work has been supported by the Arts Councils of Holland and Ireland, as well as Culture Ireland and Clare County Council. Her work is in private and public collections internationally, and in Ireland collected by the OPW and Clare County Council.