Landscape painting in the Burren
Landscape painting in the Burren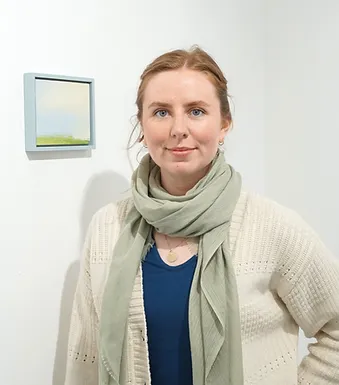 Dates: 19th – 23rd August 2024
€420
This course is designed for those who wish to gain first-hand experience of painting in the Burren landscape and will include both outdoor and studio painting.
The course aims to introduce the students to landscape painting on the spot, focusing on the study of the landscape beyond the picturesque to the fundamental shape and format of the land itself. The participants will travel to a pre-selected area, where the study of various elements of a landscape motif will be used to advance students' knowledge and abilities as painters.
Another aim of the course will be to introduce the students to the practice of information gathering via the sketchbook, notebook, camera and memory, for use in the studio at a later date.
The use of studios both in drawing and in painting will be explained and used for the development of work away from motif.
Participants will be required to provide their own materials, also either a fold up easel or small drawing board.  A list of materials is available on request.  Some experience is necessary.
Tutor bio
Tiffani Love is an artist from northern New York, now living and working in the West of Ireland. Love has exhibited both nationally and internationally, with recent shows including her solo exhibition Hushing (2023) at Cultúrlann McAdam Ó Fiaich in Belfast, the two-person exhibition Conversations with the Landscape (2023) at the Laneway Gallery in Cork and the current three-person exhibition Remnants-Rhythms-Rituals (17th June - 9th July, 2023) at Ardgillan Gallery in Balbriggan, Co. Dublin.

She received her BFA in 2017 from SUNY Plattsburgh and her MFA in 2022 from the Burren College of Art and NUI Galway, and was longlisted for the RDS Visual Art Awards the same year. Love was awarded the Agility Award from the Arts Council of Ireland and an Elizabeth Greenshields Foundation Grant in 2022.

Love is based between County Clare and Galway, living rurally in the Burren and working out of Barton Studios in Galway City.