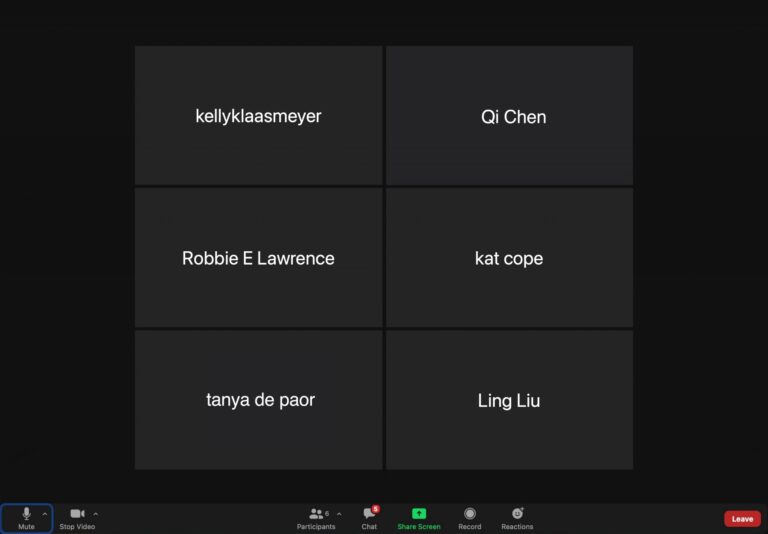 Zoom OuT: BCA PhD Symposium 2021
Wednesday, March 10, 11.00 am – 12.30 pm
Presenters:
Qi Chen
Kat Cope
Tanya dePaor
Kelly Klaasmeyer
Robbie Lawrence
Ling Liu
The event will be moderated by BCA faculty: Dean, Conor McGrady and Dr. Áine Phillips.
Discussant:
Rod Stoneman, Emeritus Professor, Huston School of Film & Digital Media, NUI Galway
Topic: PhD Symposium 2021
Time: Mar 10, 2021 11:00 AM Dublin
Join Zoom Meeting
https://us02web.zoom.us/j/89830630341?pwd=UlhydXNDVUVPWVFaclE3MG1sNUhRQT09
Meeting ID: 898 3063 0341
Passcode: 466068
Contact: Lisa Newman  lisa@burrencollege.ie
Zoom OuT: BCA PhD Symposium 2021
The 2021 Burren College of Art practice-based PhD Programme welcomes interested researchers, scholars, academics and artists to attend Zoom OuT, a symposium dedicated to our current doctoral research students who will present short PechaKucha talks on their projects. The event will be moderated by BCA faculty Dean Conor McGrady and Dr Áine Phillips. We welcome Rod Stoneman, Emeritus Professor, Huston School of Film & Digital Media, NUI Galway as invited discussant who will respond to the presentations.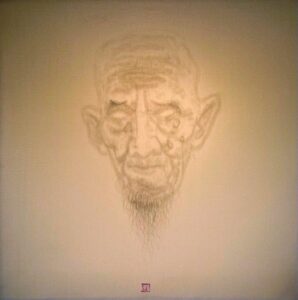 Qi Chen is a Chinese artist living in Ireland and undertaking a PhD at Burren College of Art, National University of Ireland, Galway. Qi holds an undergraduate degree from the Art College of Renmin University of China where he completed a Bachelor of Painting and Calligraphy in 2008. He also went on to complete a Masters in 2012 from the China Academy of Fine Arts, and in 2017 a master's degree in the History of Art from the University of Edinburgh, Scotland. Before attending the University of Edinburgh, he worked as an artist in Hunan Painting Academy and a Chinese Calligraphy teacher in Hunan Normal University.
《Evanescent》 is my second year PhD showcase, which consists of two parts: portraits and videos.
The portraits are based on seven veterans I sponsored in Hunan Province in 2018, and are on silk with light ink, representing the passing of lives and events in time and space, and the evanescent of the forces behind these portraits.
The video section, compiled from a collection of veterans, also includes clips of people who played a key role in the war. The enlarged and slowed down flowing faces, combined with the slow sound of the second hand moving, create a sense of the slow fading of time and space.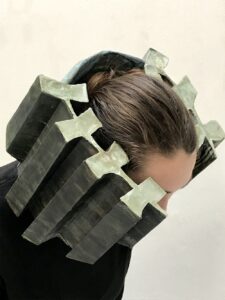 Kat Cope's research focuses on building protective armour as a healing act connected to metaphorical protection in order to process unresolved childhood trauma.  Her practice focuses on creating wearable sculpture out of paper, performance, and video documentation.  Kat holds a B.A. from Mount Holyoke College (2005) and an MFA, Printmaking, from the University of Massachusetts, Dartmouth (2009). In 2014, Cope was awarded the Mary E. Woolley Fellowship from Mount Holyoke College. Her fellowship project, "Onward March" was exhibited for the first time in a solo exhibition at the University of Connecticut Stamford in 2017. Kat now lives in the West of Ireland as she works towards her PhD.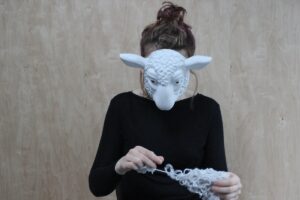 Tanya de Paor is a visual artist, researcher and educator.
Her research focuses on artistic methodologies and speculative fabulation to cultivate radical imagination. The research aims to develop a toolkit to create pathways through the dense lattices and uncertainties of the Anthropocene. By deploying ecoart pedagogic strategies, aesthetics and socially engaged collaborative practices, her work seeks to find ways to co create novel navigational charts towards a multispecies future Symbiocene.
'Spinning a Yarn' is a visual tale of undoing, loosening, disentangling, untying, unknotting, untangling, unpicking and unstitching.
Kelly Klaasmeyer's research explores expanded ideas of portraiture through story. An artist and writer, Kelly received her MFA from the University of Houston in 1992. Her work is in public and private collections in the United States and private collections in Austria, Germany and The Netherlands. She worked as arts writer and art critic in St. Petersburg, Russia for the St. Petersburg Times and then in Houston, Texas for the Houston Press and various publications. The editor of the online art magazine Glasstire from 2007 to 2013, Kelly was awarded a USC Annenberg/Getty Arts Journalism Fellowship as well as a Creative Capital/Warhol Foundation Arts Writers Grant for Short-Form Writing.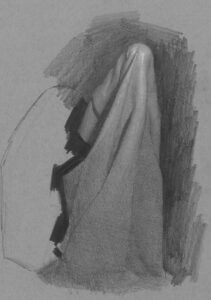 Robbie was born and (mostly) raised in central Texas, USA, but currently resides in the west of Ireland. Inspired by observational and turn-of-the-century painting and drawing methods, her work uses representation to investigate the objects and people around her. Her practice aims to capture extended moments of depth and sensitivity to create quiet, delicate, contemplative spaces.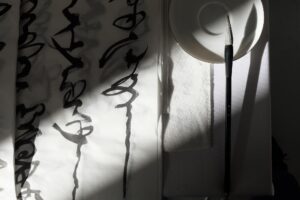 Ling Liu is a sound and lens-based artist. Born and educated in Hangzhou, China, she completed a BFA and MA in Chinese painting and Chinese art history. Even while painting for her entire life, she now explores sonic and moving image media as essential for combining her passion to unravel the development of Chinese Art and History as both a deep and intricate tradition and one that continuously reverberates in the contemporary world of expanded media. Her works traverse media of any and all kinds; each bringing its own possibility, each its own necessity, each its own encounter with history.