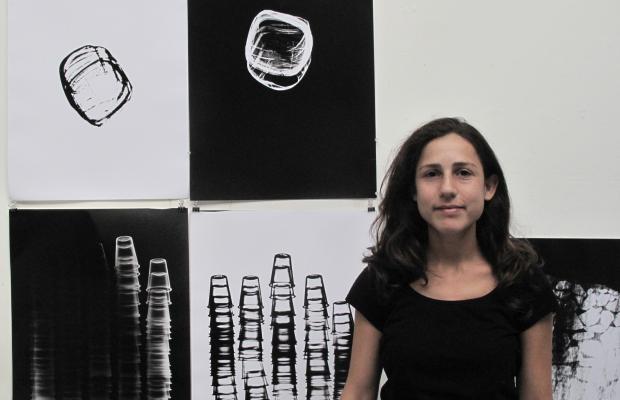 For art students and recent graduates the current Covid 19 pandemic has resulted in the curtailment of studies, disruption to artistic practice and a period of uncertainty. To assist students who are deferring the start of their courses or taking a semester/year out, or graduates who were unable to fully engage with their final year of study due to Covid 19 restrictions, Burren College of Art can provide a bridge from disruption to firmer ground through our residency programmes. In particular, our Residency+ and Burren Immersion: 12 Week Residency programmes provide the opportunity to continue developing artistic practice with academic support in the context of a small artistic community.
While these programmes do not offer academic credit, they provide special study opportunities for artists working at all levels to continue their artistic practice and academic development in a safe and supportive artistic community in the context of a high level art educational environment. Resident health and well being is our priority, and each artist in residence will receive a large, well-ventilated studio space in which to work, following social distancing and hygiene protocols. Residents are also encouraged to engage with the unique, protected landscape of the Burren, in which the college is situated.
The Residency + programme offers studio time combined with weekly meetings with BCA faculty, access to our Visiting Artists programme and selected workshops in sculpture, painting, drawing and photography. The programme runs for a four week period during the Autumn semester (September – December). Additional seminars, exhibitions and events throughout the semester further animate the programme.
Offered in 4-week long sessions during January, February, March, April, September, October and November
Weekly advisory sessions with faculty
24/7 access to your own 4m x 4m studio space
Use of campus facilities: 3D sculpture lab, digital print lab, black and white photography darkroom, lighting studio, library and Wi-Fi throughout the campus
Optional attendance at exhibition openings, public lectures and film screenings, and additional campus events.
The monthly fee for the Residency + programme is €1140.  Accommodation is separate.
Available dates for the Residency + programme are:
2021
Monday October 4 – Friday October 29 – WAITING LIST
Monday November 1 – Friday November 26 – WAITING LIST
2022
Monday January 10 – Friday February 4 – WAITING LIST
Monday February 7 – Friday March 4 – WAITING LIST
Monday March 6 – Friday April 1 – WAITING LIST
Monday July 18 – Friday August 12 – WAITING LIST
Monday September 6 – Friday September 30
Monday October 3 – Friday October 28
Residency + Application Form
PLEASE NOTE: Once you've submitted your application, you should immediately see an acknowledgement page confirming the submission.  If you do not see this, please contact Lisa Newman at lisa@burrencollege.ie to make sure your application has been received by the College.