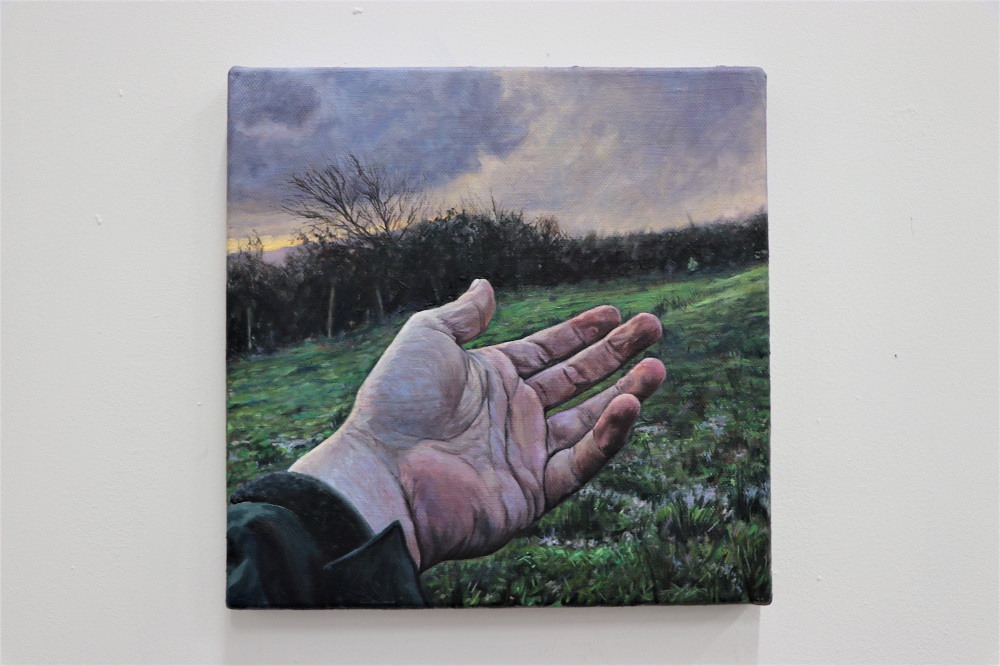 Image: James Hayes, Resident Artist 2021
This 12-week residency programme is aimed at artists who are looking for an extended period in the Burren to develop their practice, along with the benefit of engaging in alternative forms of learning. Our BCA staff will work with you to create a fully bespoke residency program which best suits your needs by providing the options of weekly tutorials with our resident or visiting faculty, and the ability to audit one or more classes (non-credit) from our range of undergraduate courses (subject to availability and approval).  For example: Our Irish Studies course will introduce you to the land, history and culture of Ireland through lectures and regular field trips to the Burren and its environments.  We also offer a variety of studio courses in drawing, painting, sculpture, photography and performance art.
Offered as a 12-week long session during academic semesters (Both sessions of January 9-March 29 and September 2-November 22, 2024 currently have WAITING LISTS.  Further dates in 2025 will be announced before the end of 2024.  Please contact lisa@burrencollege.ie with any questions.)
Weekly advisory sessions with faculty
Option to audit one or more of our undergraduate courses (not-for-credit and subject to availaibility and approval. An additional fee of €720 applies to each course)
24/7 access to your own studio space
Use of campus facilities: 3D sculpture lab, digital print lab, black and white photography darkroom, library and free Wi-Fi throughout the campus
Participation in the College community through attending exhibition openings, lectures and events.
An Open Studio session to display and gain public feedback on your work
The base cost for this programme is €5800, which includes studio fees and accommodation in our campus housing at a discounted rate for the 3 months.  Additional courses may be added at €720 per course.
To apply for this program, please indicate on the application form below that you would like to participate in the Burren Immersion:12-Week Residency, and include information about what your goals are with the program, as well as courses that you may be interested in auditing.  Please contact Lisa Newman at lisa@burrencollege.ie for more information and any questions.
Burren Immersion Application Form
PLEASE NOTE: Once you've submitted your application, you should immediately see an acknowledgement page confirming the submission.  If you do not see this, please contact Lisa Newman at lisa@burrencollege.ie to make sure your application has been received by the College.
Our refund policy states that all tuition and fees are due at least 4 weeks before the start of the programme. Full refunds may be given up to 4 weeks before the start of the programme, (less €100 cancellation fee). The Burren College of Art accepts no obligation to refund any fee, or part thereof, after this date.  We are also be able to offer alternate dates in the future for rescheduling as an additional option.