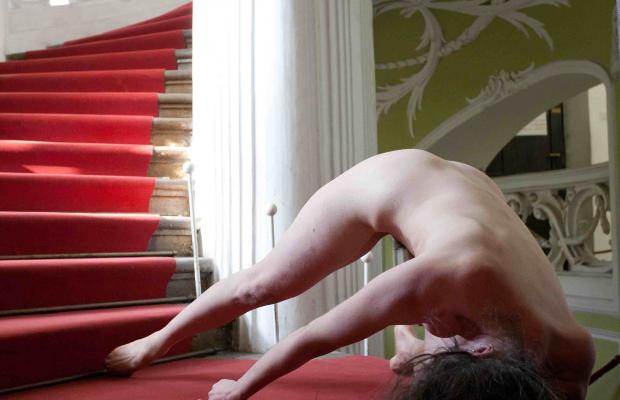 Since graduating from the University of Wales Institute Cardiff in 1998, her work has been exhibited widely throughout the UK, Europe, Australia, China and Mexico. She has presented at conferences and symposia on live art and science, as well as art and technology interfaces. She has been a visiting lecturer in the UK, Australia and U.S.A in departments of visual art, drama and dance. Recent works have seen her practice develop across  interdisciplinary contexts ranging from art, science and technology to performance, live art and movement work. Though she primarily performs as a solo artist, in 2011 O'Reilly took part in the devising process and performed in the Robert Wilson directed ensemble work Life and Death of Marina Abramovic, 2011 – 2014, in numerous locations in the EU, UK and North America.
In 2013 she completed an AHRC funded creative fellows at Department of Drama, Queen Mary University of London developing Untitled Techné which explored performance works which hinged between the laboratory and the gallery.
O'Reilly has recently been appointed to the post of Lecturer in Ecology and Contemporary Performance at the Theatre Academy of the University of the Arts, Helsinki, for the period 1 January 2016-31 July 2018.
Image from Stair Falling performance by Kira O'Reilly.