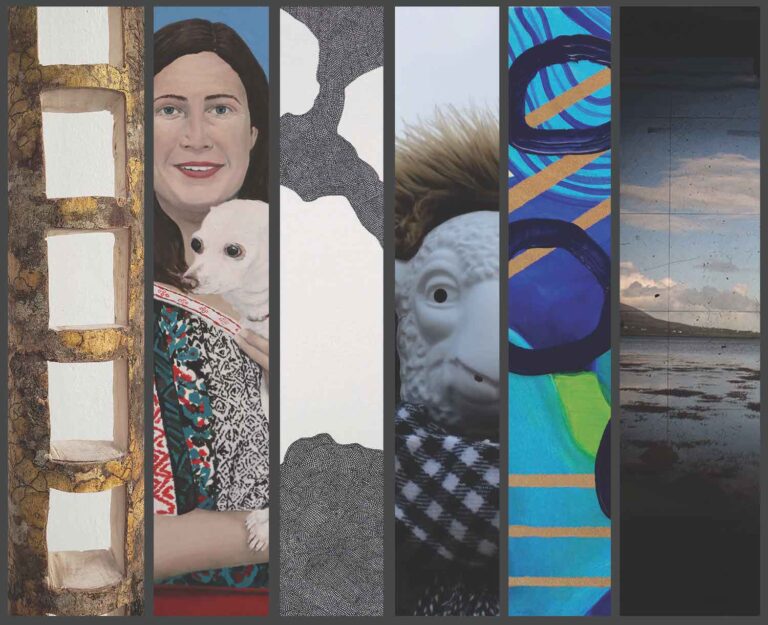 December 8, 2018 – January 18, 2019
The Gallery | Burren College of Art | Newtown Castle | Ballyvaughan | Co. Clare
OPENING RECEPTION: SATURDAY | DECEMBER 8, 2018  6-8pm
Tanya de Paor | Kelly Klaasmeyer
Perrin Duncan | Katie Kramer | Morgan Madison | Kaitlynn Webster
Burren College of Art is pleased to host the PhD|MFA Interim Exhibition, Strange Bedfellows, along with the Study Abroad undergraduate end-of-year exhibition and postgraduate Open Studios.
In Strange Bedfellows, six artists from Ireland, United States and Canada will be presenting works-in-progress on a variety of different perspectives and themes such as the environment, narratives, and painterly abstraction.
Works will be exhibited by second year MFA students Perrin Duncan, Katie Kramer, Morgan Madison and Kaitlynn Webster. Tanya de Paor and Kelly Klaasmeyer are current PhD students and will be showing work reflecting their research practice.
The exhibition will be opened by Michaële Cutaya who is a writer, researcher and editor on art living in County Galway.
Contact: Lisa Newman at lisa@burrencollege.ie or +353 (0)65 7077200