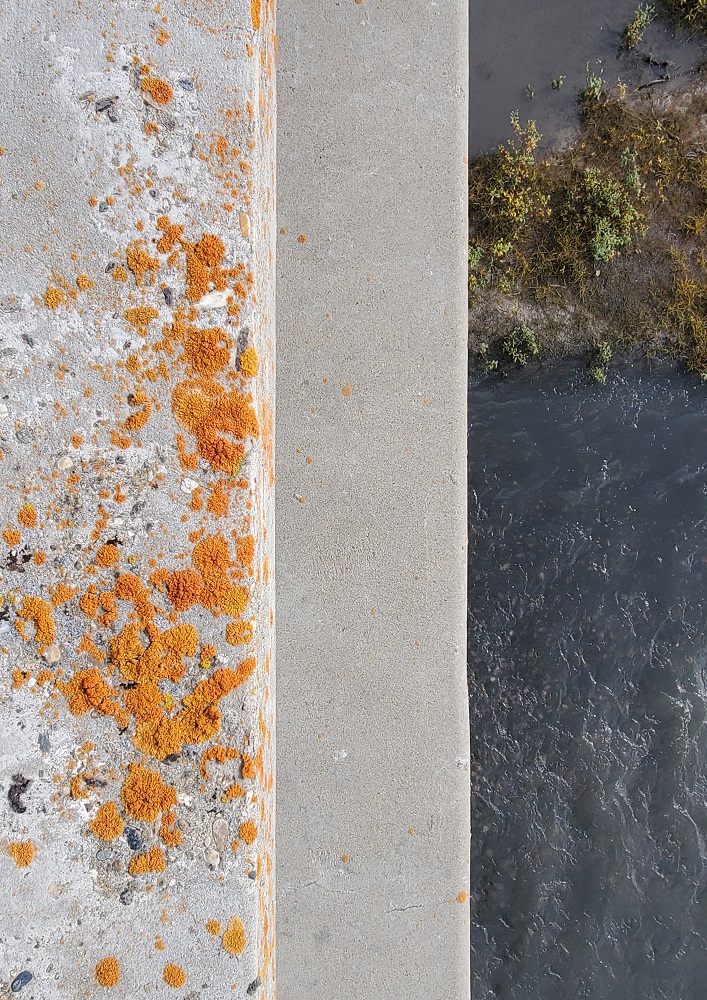 PhD Research Exhibition 2023

January 19-February 24 2023
Fadwa Bouziane | Qi Chen | Kat Cope |  Kate Collyer | Katerina Gribkoff | Joseph Hendel | Kelly Klaasmeyer  Robbie Lawrence | Ling Liu
Opening Reception | Thursday, January 19 | 6-8pm
Gallery Hours | Mon-Fri | 9:30am-5:00pm
contact@burrencollege.ie | +353 65 7077200
All are welcome to join us for the opening reception of Re-Cover on the 19th.  There will also be a related symposium on Wednesday the 25th from 10:30am-12:30pm in the BCA Lecture Hall and online via Zoom.
Re-cover includes the work of nine current PhD students, collectively covering ground through artistic research—traversing fields, doubling back—moving to the rhythm of their inquiry. The artists presented are searching and re-searching for new understandings: both un-covering and re-covering systems, identity, culture, power, memory, language, nature, and body.
Fadwa Bouziane was born in Canada and raised by parents from Morocco/Amazigh and Haiti. During her time at Burren College of Art as a Ph.D candidate, Fadwa Bouziane uses performance art as an analytical tool probing the connections impacting identity, body, and mind. Her intention is to challenge complex cognitive behaviours and unpack long-term tensions or suppressed emotions through her performance art. Pairing trauma with movement can be a sort of 'exorcism' expelling the anguish of the body. This 'exorcism' can take many forms- a scream, contortions of the body, repetitive movements, crawling, crying, and laughing. Performance art is a form of resistance, a form of healing, and means of building resilience. Fadwa Bouziane's research and art practice help her body and mind to advance her understanding of the impact of racial trauma having a long-term effect on Black/racialized bodies.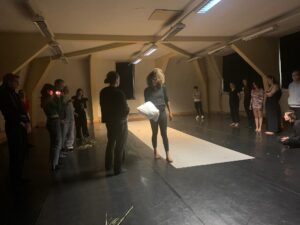 Qi Chen is interested in portrait painting and documentary film, his research focuses on the combination of portrait, text and documentary film to question or collapse subjective distance between people from different cultures in order to enhance mutual understanding. He draws on Chinese silk with ink and combines these drawings with documentary videos to reflect conflicts and misunderstandings between different ideologies and identities.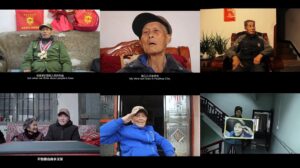 Kat Cope's research asks, How can sculptural costume and performance construct metaphorical armour to heal and process unresolved developmental trauma? Their practice focuses on creating wearable sculptural costumes, performance, and social practice. Kat holds a B.A. from Mount Holyoke College (2005) and an MFA in Printmaking from the University of Massachusetts Dartmouth (2009). In June 2022, Cope disseminated research at K-Fest in Killorglin Co Kerry, where they received an honourable mention. They are now in their third year of Ph.D. research at Burren College of Art.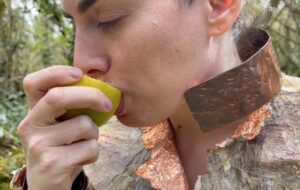 Kate Collyer is an artist, printmaker, and educator, working in the Hudson Valley of New York in the United States. She is the founder of Wilsome Studio.  She received her MFA from SUNY New Paltz and is presently researching, remotely, as a PhD candidate at the Burren College of Art. She focuses on the concept of place, pathways, and walking as art practice. Ultimately understanding how art can mimic our relationships with landscape.  Her work has been exhibited internationally, notably in consecutive SMTG Krakow Printmaking Triennials in Poland.  She is the 2014 recipient of the SGCI Graduate Fellowship and has a continual record of international residencies.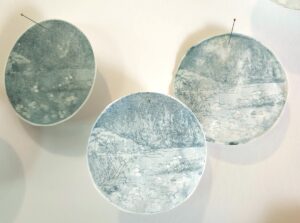 Katerina Gribkoff is a visual artist based in western Ireland. In 2017, she received a BFA in Drawing from the Pratt Institute in Brooklyn, New York. She is currently a PhD candidate at the Burren College of Art, where she cares for an expanding dye/pigment garden on campus. Her research aims to find alternative, liveable ways of making and creating in tandem with growing systems. Her work includes foraging and growing to make dyes and inks, biodegradable soft sculptures, photography, and plant support systems. 
http://www.katerinagribkoff.com/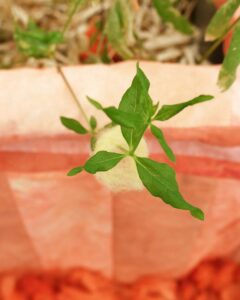 Joseph Hendel is a multidisciplinary artist working primarily in digital art, writing, and performance. His PhD research explores contemporary masculinities and the performance of masculinity in relationship to changing social and historical forces. He has a BA in Music from Yale University and an MFA in Theater and Dance Directing from UC San Diego. Recently, his short film Output 13 co-created with Shane Vaughan was featured in the 2022 Richard Harris International Film Festival in Limerick. He is a member of Galway-based Brú Theatre's Remote Control #3 cohort and a fellow in the "Performing Identity" Erasmus+ program 2022-2024.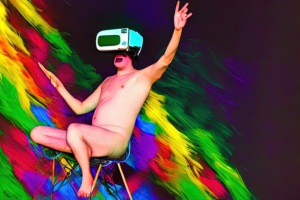 Kelly Klaasmeyer's research adapts the techniques of intimate journalism to expand portraiture beyond the image. An artist and writer, Kelly received her MFA from the University of Houston in 1992. She worked as arts writer and critic in St. Petersburg, Russia for the St. Petersburg Times, in Houston, Texas for the Houston Press and served as editor for Glasstire. Kelly was awarded a USC Annenberg/Getty Arts Journalism Fellowship as well as a Creative Capital/Warhol Foundation Arts Writers Grant for Short-Form Writing.
https://glasstire.com/author/kelly-klaasmeyer/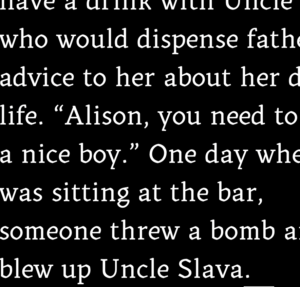 Robbie was born in the United States, but currently resides in the west of Ireland. Her practice is formed by observational and turn of the 20th-century painting and drawing techniques, using mimicry to investigate objects and people around her. Robbie received her bachelor's degree at MICA and later studied with ateliers in Italy and France, learning careful techniques able to record moments of storied depth and sensitivity. Her paintings aim to create quiet, delicate, and contemplative spaces for critical reflection.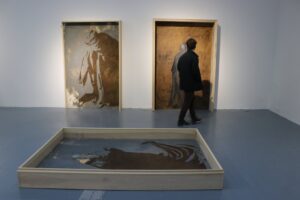 Ling Liu is a sound and lens-based artist. Born and educated in Hangzhou, China, she completed a BFA and MFA in Chinese painting and Chinese art history. Even while painting for her entire life, she now explores sonic and imagery media as essential for combining her passion to unravel the development of Chinese Art and History as both a deep and intricate tradition and one that continuously reverberates in the contemporary world of expanded media. Her works traverse media of any and all kinds; each bringing its own possibility, each its own necessity, each its own encounter with history.