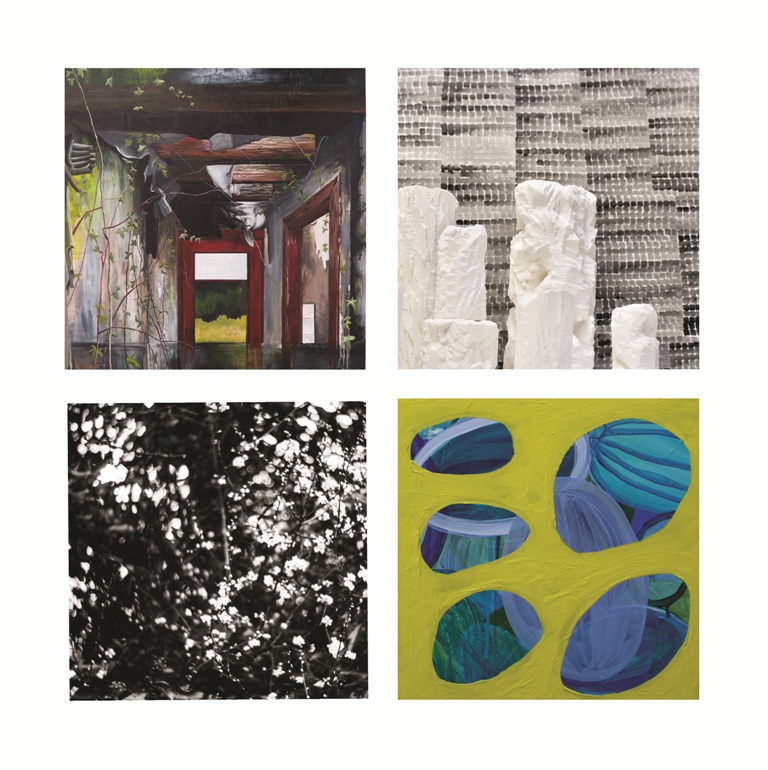 MFA Exhibition
Perrin Duncan | Katie Kramer | Morgan Madison | Kaitlynn Webster
April 13 – 26, 2019
The Gallery | Burren College of Art | Newtown Castle | Ballyvaughan | Co. Clare
OPENING RECEPTION: SATURDAY | APRIL 13, 2019 | 6-8pm
Burren College of Art is pleased to host the MFA Exhibition, Periphery, along with the Study Abroad undergraduate end-of-year exhibition and postgraduate Open Studios.
Works will be exhibited by graduating year MFA students Perrin Duncan, Katie Kramer, Morgan Madison and Kaitlynn Webster.
In Periphery, the Burren College of Art's 2019 Master of Fine Arts graduates will exhibit notions of the natural environment, time, meditation, and the collective. This diverse exhibition offers a culmination of two years of these students' work, created on the periphery of the Burren.
The exhibition will be opened by author, Claire-Louise Bennett.
Perrin Duncan
Perrin Clore Duncan is an abstract painter from Oklahoma, U.S.A. In May of 2017, Perrin graduated from DePauw University in Indiana with a Bachelor of Arts in Economics and Studio Art. Perrin will graduate with her Master of Fine Arts from The Burren College of Art in April. She has exhibited her work in Ireland and the United States and her work has been published in various international online and print publications.
https://perrincloreduncan.com @perrincloreduncan.art
Katie Kramer
Katie Kramer is a visual artist originally from Thunder Bay, Ontario, Canada where she received her HBFA from Lakehead University. Her experience of rural life has assisted in forming an interest of place and environment. Her work currently focuses on subverting the traditional notions of 19th century sublime found in Renaissance painting, using local residential development as an area of focus. She explores this idea through the comparison of anthropocentric and ecocentric perspectives, alongside the representation of human altered landscapes; questioning the distinction between the manmade and the natural. As a multidisciplinary artist, she uses painting, drawing and sculpture to explore her conceptual ideas. @ktk_artworks
Morgan Madison
Morgan Madison is a multidisciplinary artist who primarily employs drawing, photography, or a combination of the two to study and reflect on the ephemeral nature place, space, and objects found in her everyday experiences of the world. At the root of her practice is the joy of engaging with and celebrating the minute moments that occur around her. She hails from the midwest in the U.S.A where she received a B.A. in Studio Art from the University of Minnesota–Twin Cities. morganbmadison.com
Kaitynn Webster
Kaitlynn Webster is a multidisciplinary installation artist from Fresno, California, USA. She uses mark making and sculpture to visually represent various psychological states and explore the way these states reverberate through the physical body. Her work is an attempt to map out her own psyche and create a contemplative space to encourage her viewers to do the same. https://www.kwebsterart.com @artbykw
For more information please contact Lisa Newman:
lisa @burrencollege.ie +353 (0)65 7077200