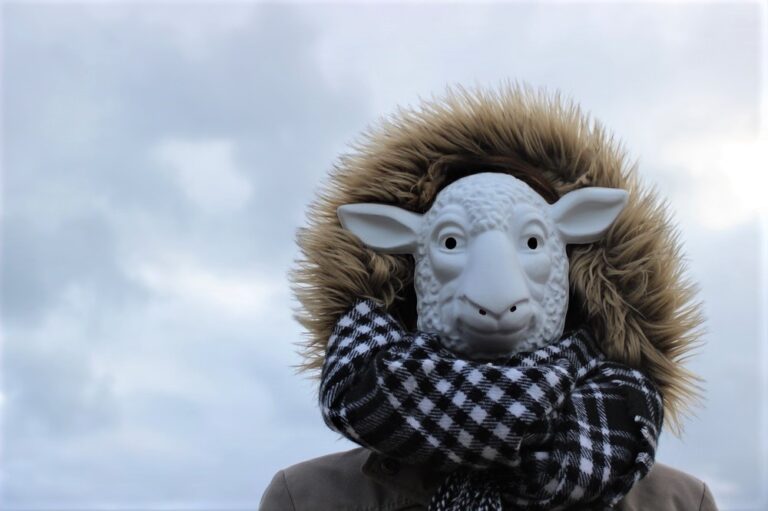 Practice Based Research at Burren College of Art
Qi Chen | Tanya de Paor | Kelly Klaasmeyer | Robbie Lawrence
January 30 – February 21, 2020
The Gallery | Burren College of Art | Newtown Castle
Ballyvaughan | Co. Clare | H91 H299
Opening Reception: Thursday | January 30 | 6.00 – 8.00 PM
Gallery Hours: Monday – Friday | 9:30am – 5:00pm
New Artistic Research showcases the work of practice-based PhD students at Burren College of Art, Qi Chen, Tanya de Paor, Kelly Klaasmeyer and Robbie Lawrence. The exhibition features work from each of their ongoing research projects, in which they are investigating a range of chosen topics.
Artistic Research is integral to the academic programme at Burren College of art. In BCA's PhD programme, which is accredited by NUI Galway, students focus on a research topic, which they explore through artistic practice in order to make a significant contribution to new knowledge. Research at BCA represents the plurality of approaches to contemporary artistic praxis, is interdisciplinary and often informed by collaboration across multiple fields.
For further information, please contact: Lisa Newman at lisa@burrencollege.ie or 065 7077200
Qi Chen's research focuses on the combination of portrait, text and documentary film to question or collapse subjective distance between people, with a view to enhancing mutual understanding. Qi holds an undergraduate degree from the Art Institute of Renmin University of China where he completed a Bachelor of Painting and Calligraphy in 2008. He also went on to complete a Masters in 2012 from the China Academy of Fine Arts and 2017 a Master's degree in the History of Art from the University of Edinburgh. Before attending the University of Edinburgh, he worked as a full-time artist in Hunan Painting Academy and Hunan Province Artists Association. He was the director of the Young Artists Association of Hunan Province and had the honour of being part of the Great Wall Chinese Painting Distinguished Painters.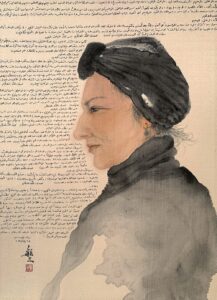 Tanya de Paor presents research from a series of intergenerational workshops that aim to co- create speculative, fabulated and playful stories about the Anthropocene. Tanya is an artist, researcher and lecturer based in Cork. Her work is concerned with exploring human / nature connections in the neo natural world of the Anthropocene. Her work is multidisciplinary including sculpture, drawing, installation, text and lens based media. She received her MA from Belfast College of Art, University of Ulster.  She recently presented at the TransCultural Exchange 2018, International Conference for Opportunities in the Arts, in Qúebec City.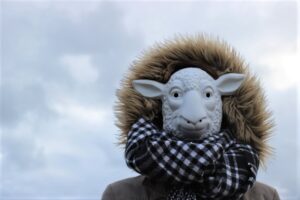 Kelly Klaasmeyer's research enquires into the relationship between painting and story, exploring as to whether an expanded idea of the portrait can enhance our understanding of subjectivity. An artist and writer, Kelly received her MFA from the University of Houston in 1992. Her work is in public and private collections in the United States and private collections in Austria, Germany and The Netherlands. She worked as arts writer and art critic in St. Petersburg, Russia for the St. Petersburg Times and then in Houston, Texas for the Houston Press and various publications. The editor of the online art magazine Glasstire from 2007 to 2013, Kelly was awarded a USC Annenberg/Getty Arts Journalism Fellowship as well as a Creative Capital/Warhol Foundation Arts Writers Grant for Short-Form Writing.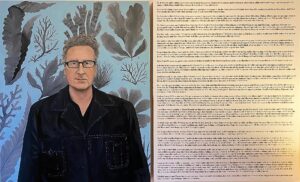 Robbie Lawrence's research examines painting as a vehicle for understanding and ameliorating Thanatophobia (Existential Death Anxiety). Robbie was born and (mostly) raised in central Texas, USA, and currently resides in the west of Ireland. Her practice revolves around observational painting and drawing techniques, using representation to investigate the psychology of the objects and people around her. These careful techniques are used to capture moments of storied depth and sensitivity to create quiet, contemplative spaces.