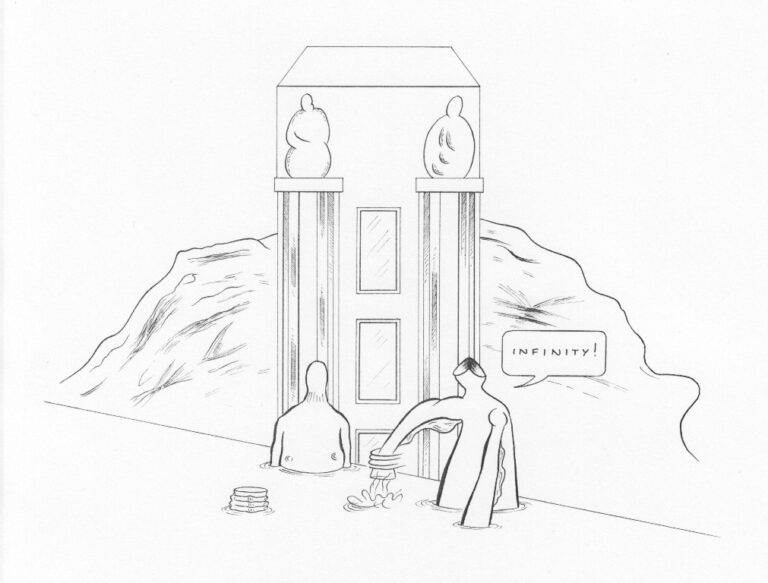 Watching A Cow Die From Natural Causes
pages from an unfinished comic by Malcy Duff
February 28 – March 29 | 2019
The Gallery | Burren College of Art | Newtown Castle | Ballyvaughan | Co. Clare
OPENING RECEPTION: THURSDAY | February 28, 2019 | 6-8pm
Burren College of Art is pleased to host an exhibition of work by Scottish comic artist, Malcy Duff.  There will also be a launch of a new comic book by Duff at the Opening Reception.
The pages on display in this exhibition are from an unfinished, and ongoing comic book project, which I began in 2017. There is an end point for me while making a comic, which I hope is a beginning for the reader. The end point has yet to be discovered for this book. In the past I have resisted showing work during the making of it, and waited until it's completion before sharing. This is the first time this work will have been shown in public, and I'm over the moon that this will happen at The Burren School Of Art. I have chosen a selection of completed chapters to be exhibited, as I work on a new chapter during my visit entitled 'Watching A Cow Die From Natural Causes.' 
Malcy Duff, Edinburgh, February 2019
ABOUT THE ARTIST:
Malcy Duff (b.1978) is a cartoonist from Edinburgh, Scotland.  He has produced over 60 comix, including 'The Pineapple,' 'Jimmy Stewart,' 'The Heroic Mosh Of Mary's Son,' and 'A 52 Second Silence For Topsy.'  His work has been published in a variety of magazines and anthologies, and has been exhibited internationally.  He also performs and records in the duo Usurper, which he co-founded with Ali Robertson in 2003. He has been performing 'live comics' since 2010, and began a new solo project 'City Vegetables' in 2015. He was the recipient of a Donald Dewar Award in 2007 for outstanding work in the comic book form. His weekly comic strip 'High Hedges' is currently published by Product Magazine.
High Hedges, 2017 –
https://www.productmagazine.co.uk/comic/
Interview, 2016
https://www.youtube.com/watch?v=OVXedoVUeyg
Pew, 2013
http://www.thewire.co.uk/galleries/read-malcy-duff_s-pew
Interview, 2015
http://www.paulgravett.com/articles/article/malcy_duff
For further information please contact: Lisa Newman lisa@burrencollege.ie or +353 (0)65 7077200