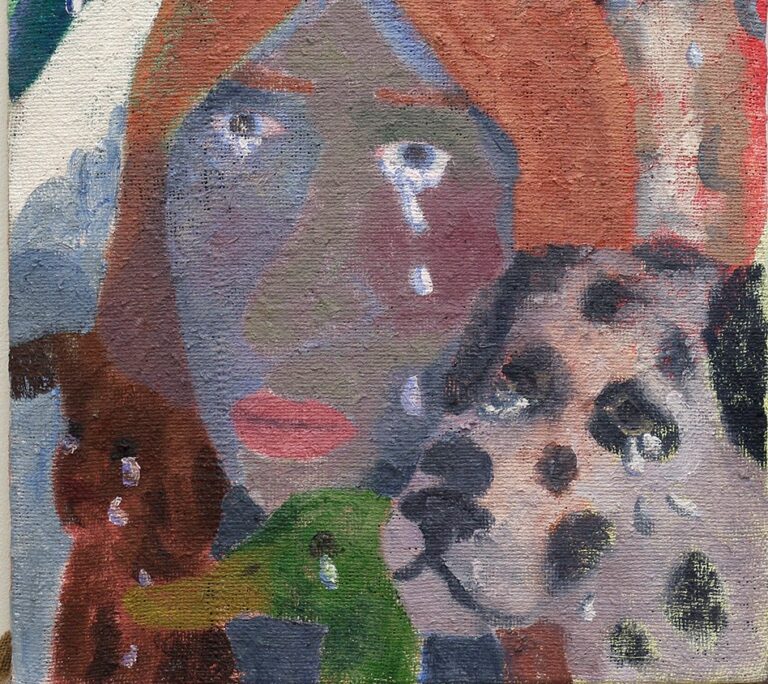 September 28 – October 27 | 2017
The Gallery | Burren College of Art | Newtown Castle | Ballyvaughan | Co. Clare
OPENING RECEPTION: THURSDAY, September 28, 6 – 8 PM
Hats InThe Belfry chronicles the Guinness-fuelled journey of three young painters through the eerie landscapes of The Burren to the grey streets of Galway. A fabled trip, defined for these young men by three distinct encounters with loneliness, perfectly embodied in an unexpected conversation with a homeless Jazz Mandolin player; the window-displayed-work of an unseen boat painter; and a comedic recurring fictional character, Uncle Monty.
In this exhibition of new work, Anthony Banks, Alex Gibbs and Woody Mellor consider these embodiments of loneliness in the face of their own lonely profession. This trip, and indeed these three characters, become a sort of conduit for the artists' own indulgence and cry for attention from anyone who will listen.
Burren College of Art maintains an academic partnership with the Royal College of Art in London, including postgraduate studio exchanges.  In the Spring of 2016, the College was delighted to host Anthony, Alex and Woody as exchange students and now welcomes them back as exhibiting artists.
Anthony Michael Banks, was born in May 1988 to Mike and Wendy at Tewkesbury Community Hospital in the heart of rural Gloucestershire. Anthony's practice is based within the tradition of painting and looks at notions of British modernity, sport, the studio and ideas of viewership. His work has been exhibited in St Anne's Gallery (Lewes), Deutsche Bank (London) and The Hockney Gallery (London). He has studied at several Colleges across the UK including; the University of Gloucestershire, University of Brighton, The Prince's Drawing School and has recently completed an MA in Painting at The Royal College of Art. Anthony is a subscriber to Ships Illustrated and can often be found whiling the hours away fishing.
Alex Sholto Matthew Gibbs, born in June 1988 to Jessie and Jonny at The James Paget University Hospital in Great Yarmouth. Alex studied painting at Edinburgh College of Art from 2006 – 2010, and graduated from the Royal College of Art in 2016 as one of the shining lights of the Painting Department. He was 2010 artist in residence at Cawdor Castle in Scotland, The Red Gate Gallery in Beijing in 2011, and The Sunhoo Industrial Design Park in Hangzhou in 2012.
Woodrow Edward Mitchell Mellor, born in June 1990 to Mike and Cathy at Cabrini Hospital, Malvern, Australia. Woody graduated in 2012 with first class honours from the only fine art program in Western Australia, Curtin University, and was 2013 Artist in residence at the Port Gregory Bait Shop. Upon completing an MA in Painting at The Royal College of Art in London in 2016, Woody Mellor became the second recipient of the Michael Victor Travelling Scholarship for art writing and will often spend his mornings penning fake obituaries for his friends.