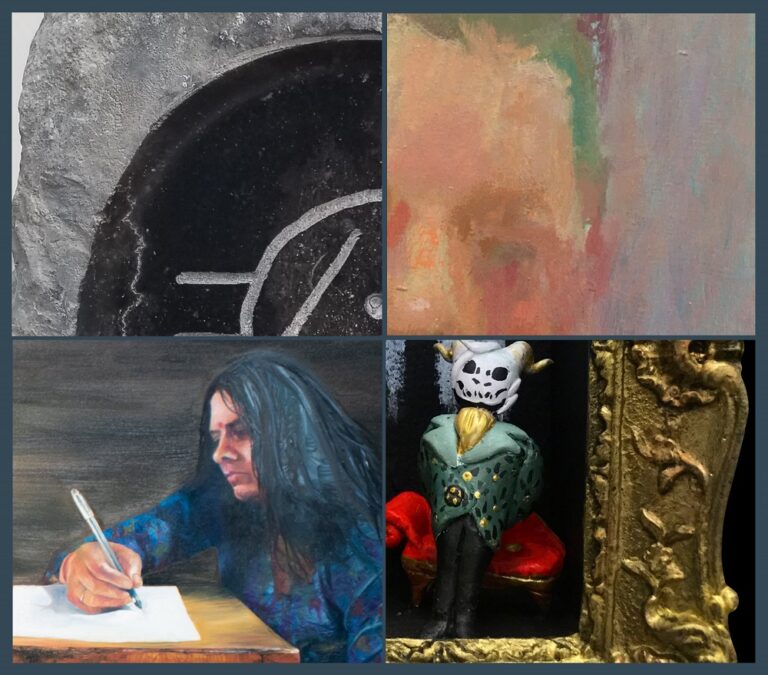 Chetan Bhakuni | A.S. Dutton | Nell O'Leary | Jet Rodriguez 
December 7, 2019 – January 24, 2020
The Gallery | Burren College of Art | Newtown Castle | Ballyvaughan | Co. Clare
OPENING RECEPTION: SATURDAY | DECEMBER 7, 2019 | 6-8pm
Gallery hours:
Monday – Friday, 9:30am – 5:00pm
Please note that the Gallery will be closed over the holiday break from December 23 – January 2
Burren College of Art is pleased to host the MFA Interim Exhibition, Forced Perspective, along with the Study Abroad undergraduate end-of-year exhibition, According to Shej-ul, and postgraduate Open Studios.
In Forced Perspective, three artists from the United States and one from India will be presenting works-in-progress exploring a variety of different media and themes such as the environment, personal narrative, and painterly portraits.
Works will be exhibited by second year MFA students Chetan Bhakuni, A.S. Dutton, Nell O'Leary and Jet Rodriguez.
The exhibition will be opened by David Donohue, who is a local musician and poet living in County Clare.
For further information please contact Lisa Newman:  lisa @burrencollege.ie +353 (0)65 7077200
Chetan Bhakuni is a painter who was born in New Delhi, India. After receiving his BFA in applied arts (Graphic Designing), he joined Burren College of Art for his Masters in Studio Art. Working predominantly with Oil and water colors, he uses a method of storytelling to depict his identity through a series of canvases.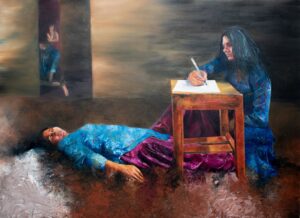 A.S. is a sculptor from Oregon, USA where he received a B.S. in Studio Art. His work focuses on the materials of stone, wood, and pigment. By creating non-objective sculptural forms out of the Burren limestone, A.S. builds a personality for the character of stone. By giving stone an identity, he invites the viewer to interact more personally with fine art through physical engagement. While using a scientific approach to reproduce natural process that occur outdoors, A.S. works to make sculptures that appear natural and bewitching to handle and touch.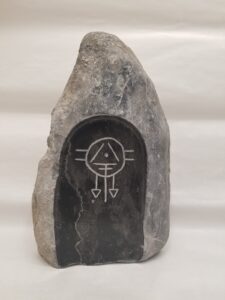 Nell is a painter from Philadelphia, PA, USA.  She received a B.A. in Art from Hillsdale College in Hillsdale, MI, and continued her studies at the fine art atelier, Studio Incamminati, in Philly.  Incamminati's program helped Nell to become well-versed in painting from life by utilizing prismatic color, which she continues to carry into her current body of work.  Her intimate portraits place just as much attention on the enchantment of paint as they do the depiction of the face.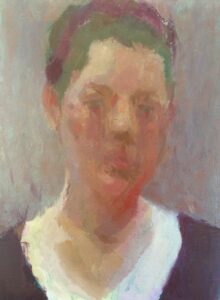 Jenette (Jet) Rodriguez is a mixed media artist from northern New Jersey, USA. She received her BFA at the Ringling College of Art in Design in Sarasota FL, USA. Her work focuses on cultural symbols throughout the world and their psychological depths. She's currently working on creating an immersive art space, which can be further explored on her website.