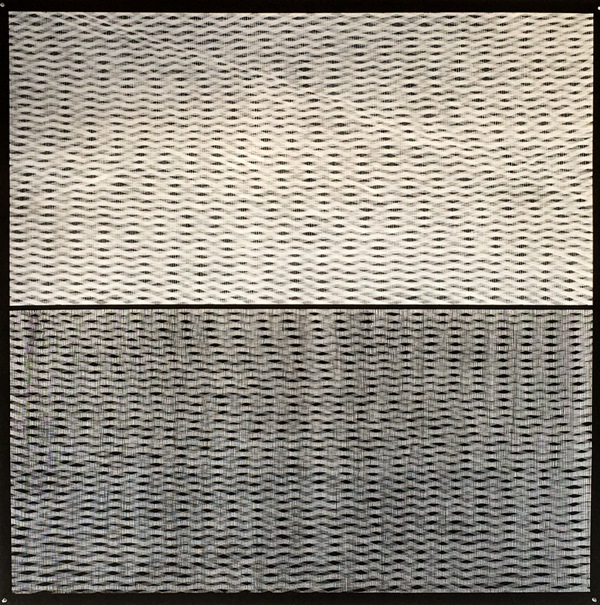 Recent drawings and paintings by
TIMOTHY EMLYN JONES
13th September to 19th October 2018
Opening Reception, 6 – 8pm Thursday 13th September 2018
The exhibition will be opened by the composer Mícheál Ó Súilleabháin
The opening will feature the premiere performance of For Here There Is No Place, a composition for sarode and electronics by Matthew Noone, inspired by a painting by Timothy Emlyn Jones.
Please note: The gallery will be open 14th September to 19th October 2018, 10am – 5pm, Monday – Friday, except 20th-21st September when the gallery will be closed to the public for a private seminar.
For Here There Is No Place is an exhibition of work made in the Burren by Timothy Emlyn Jones over the last three years.  The drawings enquire into the contemplative mode of attention that an apparently empty landscape or seascape can invoke, and they reflect the rich range of responses that emerge gradually when your attention departs from linguistic engagement in favour of the visual.  The exhibition's title, which is also the title of one the paintings, is taken from a poem by Rainer Maria Rilke that addresses the transformative nature of surrender to looking.
The artist says of this forthcoming exhibition, "These drawings in paint have evolved out of decades of considering my art to be a process of enquiry into human consciousness, equanimity in this case. They are equally inspired by the visuality of the Burren, where I live, and by the proprioceptive act of mark making. Music and poetry are important to my work in the studio and I feel that may be evident in the work."
The influence of poetry and music on this artist is in the ways they affect his attention in the process of drawing and painting.  Therefore, it comes as no surprise that he was pleased when the composer Matthew Noone asked for the loan of some of his work as inspiration for a series of new compositions that take their title from the title painting.  Dr Noone's composition For Here There Is No Place, which takes its title from one of Tim's paintings will have its premiere as a feature of the opening of this exhibition.
The title of a series of smaller works, Neither Here Nor There also comes from poetry, in that case Seamus Heaney's.  And another series Ever Here And There draws its inspiration from the same source. Without Impatience is a further series of performative drawings that derive from the mental state whereby one may progress beyond the duality of impatience and patience to a higher sense of being that reflects the humanist ethos of Jones's outlook.
About the Artist:
Timothy was educated at the Hornsey College of Art and the Royal College of Art in London, and the Cité Internationale des Arts, Paris, as well as at Cardiff Metropolitan University, and he was a member of Joseph Beuys's Free International University.  He has exhibited internationally such as in Amsterdam, Beijing,  Beograd, Berlin, Budapest, Buenos Aires, Cheoung-ju, Dublin, Paris, Sao Paulo, Timisoara, Ulanbattar, Venice, and Wroclaw, as well as in Cardiff, Edinburgh, Galway, Dublin, Limerick, and London.  He is represented in public collections in several countries including the Irish State Art Collection, NUI Galway, The UK Government Art Collection, The Royal Collection, London, the Hungarian Museum of Fine Arts, Budapest; and Museu Banataliu in Romania.  Other exhibitions in 2018 include the RHA Annual Exhibition as an invited artist, and several Salon group exhibitions at the Oliver Sears Gallery, Dublin.
Having held professorships at Wimbledon College of Art, London and Glasgow School of Art, he moved to the Burren in 2003 to take the position of Dean at Burren College of Art, where he currently teaches part-time as Dean of Possibilities. He is an adjunct professor at NUI Galway. He was elected to the Royal Society of the Arts in London in 1986, to a visiting professorship at Xi'an Academy of Fine Arts, China in 2001, and to the European Cultural Parliament in 2011.  He became an Irish citizen in 2017.  He lives in Kinvara where his studio is located.
For further information, contact Lisa Newman at lisa@burrencollege.ie or +353 (0)65 7077200