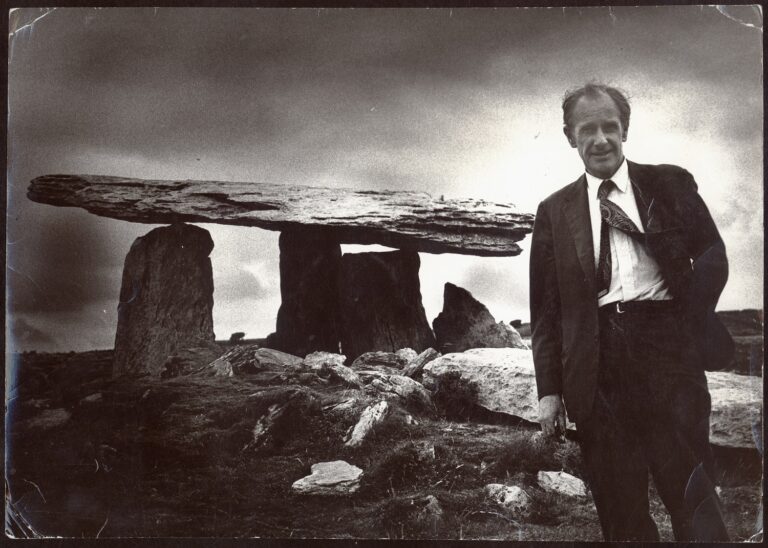 THE BURREN ANNUAL 2018
The Celtic Image | Sir Sidney Nolan OM, RA
June 21 – July 20, 2018
The Gallery | Burren College of Art | Newtown Castle | Ballyvaughan | Co. Clare 
OPENING RECEPTION: THURSDAY, JUNE 21, 6 – 8 PM
 SYMPOSIUM: Friday, June 22
The Lecture Hall |Burren College of Art
9:30am-3:30pm
FREE and OPEN to ALL
Please RSVP to reserve your place: lisa@burrencollege.ie
The Burren Annual is supported by funding from Clare County Council.
THE BURREN ANNUAL
For the 2018 Burren Annual, Burren College of Art, brings together a group of hitherto unknown and  previously un-exhibited late spray paintings, titled the 'Celtic Image', by the acclaimed international artist  Sidney Nolan, from the collection of the Sidney Nolan Trust in Prestigne, Powys, Wales.
The Burren Annual exhibition brings Irish and international artists working with diverse modes of practice to the Burren to engage local and visiting audiences.  Inaugurated in 2004 it foregrounds Burren College of Art as a site for discourse and artistic engagement and prioritises the rural as a hub for building local and international creative networks.
About the Artist:
The opening sequence of Brian Adams' documentary on Sidney Nolan, filmed in 1987, shows the artist striding, thoughtfully, across the stone strewn landscape of the Burren.  In much the same way as a later film in 2009 (Mask and Memory, by Catherine Hunter) has used images of him strolling in sun hat into the Melbourne bush. Nolan was a traveller, fascinated by landscape.  He was intrigued by the manner in which civilisations have marked the landscape and how the environment has moulded and shaped civilisation.  He continuously painted man-made markings and civilisations from around the world and landscapes from some of the most remote regions of the world.
Nolan first came to Ireland, and to the Burren in 1971. The Australian Ambassador at the time was Keith Gabriel Brennan. Brennan secured a chair of Australian History at University College Dublin and having met him in Ireland, championed Nolan's cause for a retrospective exhibition. The venue, the Royal Dublin Society's premises at Ballsbridge, afforded Nolan a vast exhibition space where it was possible to show his current obsession.  A vast triptych of murals, 4260 separate painted images. His Oceania.  A homage to the indigenous Australian civilisation on a truly vast scale. When hung, in 1973, much of it was only just dry.
Immensely proud of his Irish roots, Nolan subsequently made numerous visits to Ireland, in person and through his paintings. In 2012, the most recent, Ned Kelly made the reverse journey of his convict Father in the body of Nolan's notorious paintings of the life of the outlaw. Painted in the 1940s these works rarely leave the National Gallery of Australia let alone the continent and yet strangely the parting of the infamous bandit from the shores of Australia was greeted with whimsical sadness rather than the celebration that could have been expected.
At a prestigious dinner in Dublin, in 1986, Sidney Nolan announced that he would donate one work from each year of his working life as an artist to the Irish people to aid the cause for the creation of an Irish museum of Modern Art.  No such donation was actually made to the State or to the Museum, although it is clear that this was the artist's intention.  In 1990, however, Sidney donated six works painted in 1989 from a planned series called the Wild Geese. They were inspired by the Irish soldiers who fled the country after the failed Jacobite wars of the 1690s, with the artist representing them as well-known latter-day exiles and wanderers such as James Joyce and Ernest Shackleton. These works were included in IMMA's opening exhibition, which Sidney Nolan attended, and are regularly exhibited around the country.
The following year in 1987 Nolan was in Dublin again, this time for the opening of an exhibition of his large-scale spray abstract paintings at the Douglas Hyde Gallery.  At his home, The Rodd, in another remote landscape on the borders of Wales, Nolan was working with paints that he had used many years ago in the design department of a hat factory in Melbourne.  He claimed to be coming full circle and dealing with his life in abstract, just as he had as a young man. "…painting in abstract means that you can convey the most intense of emotions."  Nolan was also searching for his Irish routes, his heritage, and he found them in the tiny village of Ballyvaghan on the south shore of Galway Bay.  His aim was to buy back a derelict family cottage and he left £10,000 with a local solicitor in case it came up for sale when he was in Australia or abroad.  Sadly, this never happened and the money was returned to Lady Nolan, long after Sidney's death, in 2013.
It was undoubtedly the landscape of the Burren and surrounding area, his searching for a heritage and his use of spray paints in his art of that time that came together to inspire and shape his Celtic Image series.  Executed with the boldness and clarity of a mature artist these paintings are primeval and yet modern.  Their monochrome quality harks back to Nolan's early fascination with Malevich that led to the black Kelly square.  Again, in these works we can feel him striving to create an abstracted formal language but, in this case, one which resonates with his perception of the marks of an ancient civilisation.
Sidney died in 1992 but his legacy at The Rodd, on the borders of Wales is a Charitable Trust that exhibits his work and that plays host to artists, accomplished and otherwise, who are seeking to develop their practice in an inspirational rural setting.  The Trust owns and provides access to a fine collection of Nolan paintings, ancient and modern agricultural buildings and a wonderful organic farm and woodlands.
Sidney Nolan & The Celtic Image
Friday, June 22, 9:30am-3:30pm
The Lecture Hall | Burren College of Art
Free and Open to All. Please RSVP by email to: lisa@burrencollege.ie
In conjunction with the The Celtic Image, the 2018 Burren Annual exhibition, this symposium focuses on the work of Sidney Nolan and his relationship to Ireland and the Burren, his ancestral homeland. Presenters will explore themes related to place and imagery in Nolan's work, and discuss the context of his body of late works in relation to the Burren as a complex and historically layered geographic terrain.
The Burren Annual is supported by funding from Clare County Council.
PROGRAMME
9:30        Coffee & Registration
10:00     Welcome President Mary Hawkes-Greene
10:15     Extracted from the Mass (contexts for the Celtic Image) David Ferry
11:00     Landscape, Myth and Legend Simon Mundy
11.45     Coffee
12:00     Fluid Territories: Place, Image and the Curatorial Roundtable Discussion with David Ferry, Katriona Gillespie & Conor McGrady.
Chaired by Simon Mundy.
1:00        Lunch
2:00        Such is Life (Dir. Brian Adams, 1987. 55 mins) film screening. Introduced by Simon Mundy
3:00        Discussion & Closing Remarks
3:30        Finish
David Ferry RE was born in Blackpool UK, and studied at the Camberwell and Slade Schools of Fine Art in London. He has recently co-curated 'Zeno Factor, Mario Dubsky' for the Chelsea Space in London 2017, and the first book arts exhibition for the 'Impressions' group in Galway Ireland in 2016, an exhibition of the Galway International Arts Festival; other projects include the Welsh International Printmaking Biennale, Wrexham in 2013, the UK National Printmaking Exhibition, London 2011. An internationally exhibiting artist, specializing in printmaking and photomontage, he was awarded a Pollock/Krasner in 2002, and won awards at the First and Second International Book Arts Competition in Seoul, Korea in 2004, 2006. His works are in international museum collections including the V&A London, MOMA, New York, Art Institute of Chicago, and the National Gallery of Australia, Canberra. David is the Emeritus Professor of Printmaking and Book Arts, at the Cardiff School of Art and Design, Cardiff Metropolitan University, and Hon Doctor of Arts at the Southampton Solent University. He is currently the Chairman of the Chelsea Arts Club in London, and contributes to the work of the Sidney Nolan Trust.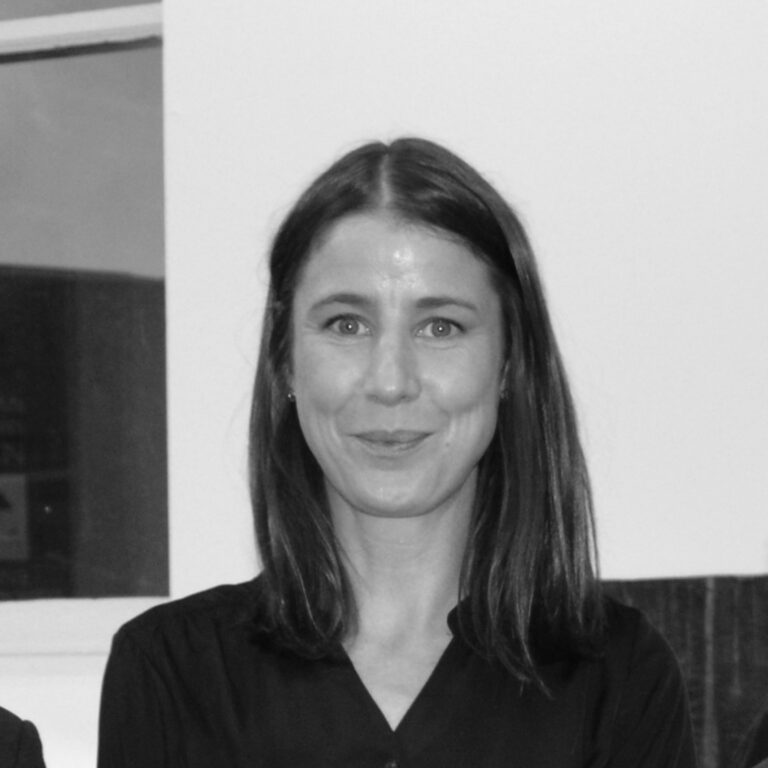 Katriona Gillespie has over 15 years experience working in the arts in Ireland and has worked for a broad range of arts organisations and events in Ireland gaining a significant perspective on Visual Arts culture and the Contemporary Arts sector. She has practiced as an independent curator and arts manager and provided services in the areas of arts development, exhibition curation and policy development for not- for- profit organisations. Through her curatorial work she connects artists and organisations from the UK, US, Canada and Europe with art practioners in the west of Ireland, planning public programmes of curated exhibitions and events.  She continues to collaborate with other curators and organisations building links between visual art organisations in the West of Ireland and UK. She is currently curator of Luan Gallery, promoting a varied and engaging exhibition and educational programme for national audiences.
Mary's career in education has ranged from teaching in Italy, France and Israel, to designing programmes for inner city Dublin communities, to working with government agencies on education policy for itinerant Irish traveller children. Central to all of these has been her commitment to the arts in education and firsthand experience of the educational value of living in diverse cultures. These beliefs were actualised in setting up the Burren College of Art in 1994, providing an alternative model of art education for an international audience in an inspirational setting. A subsequent exploration of creativity and business extended Mary's commitment to the concept of universal creativity and to broadening the remit of the Burren College of Art.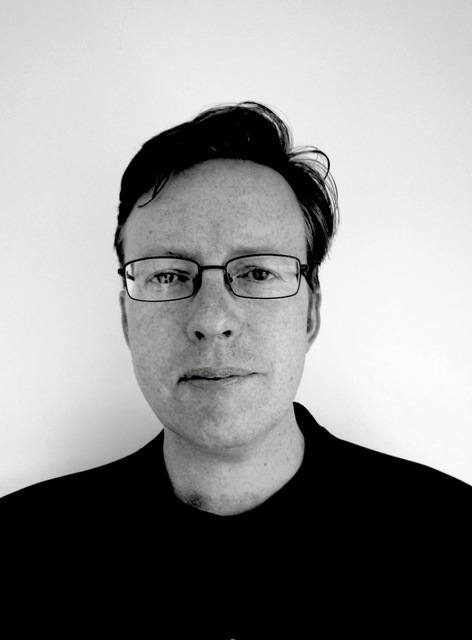 Conor McGrady is an Irish artist and Dean of Academic Affairs at Burren College of Art. He has exhibited internationally, with one-person exhibitions in New York, Miami, Atlanta, Chicago and Zagreb. Group exhibitions include the 2002 Whitney Biennial in New York, The Jerusalem Show VII: Fractures (Qalandiya International Biennial), D-0 Ark Underground Biennale of Contemporary Art, Sarajevo-Konjic, and IK-00 Spaces of Confinement in Venice. Editor of Radical History Review's Curated Spaces, his writing has appeared in The Brooklyn Rail, Ruminations on Violence (Waveland Press, 2007) State of Emergence (Plottner Verlag, 2011), State in Time (Drustvo NSK Informativni Center, Ljubljana, 2012), Manchevski Monograph (Ars Lamina, Macedonia, 2015) and The Design of Frontier Spaces (Ashgate/Routledge, 2015).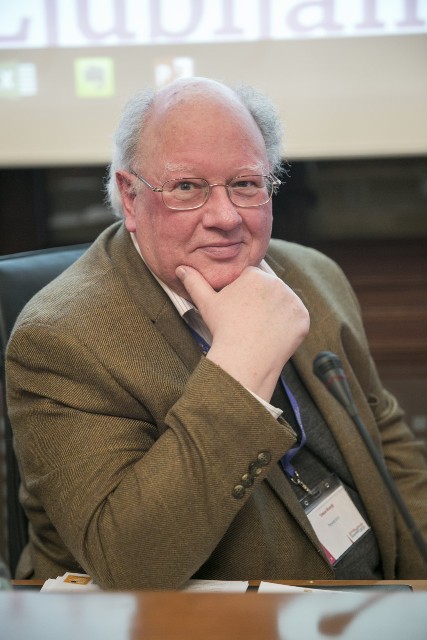 Simon Mundy's short biography of Sidney Nolan was published in 2017. He is a board member of the Sidney Nolan Trust and was a friend of the artist. He has written several novels, biographies of musicians and collections of poems. His plays have been produced in London and at the Edinburgh Fringe. He has broadcast and written on the arts for most of Britain's main radio stations and journals. Simon Mundy was the founding President of the European Forum for the Arts and Heritage (now Culture Action Europe) and has advised UNESCO, the Council of Europe, the European Festivals Association and many other organisations on cultural policy.