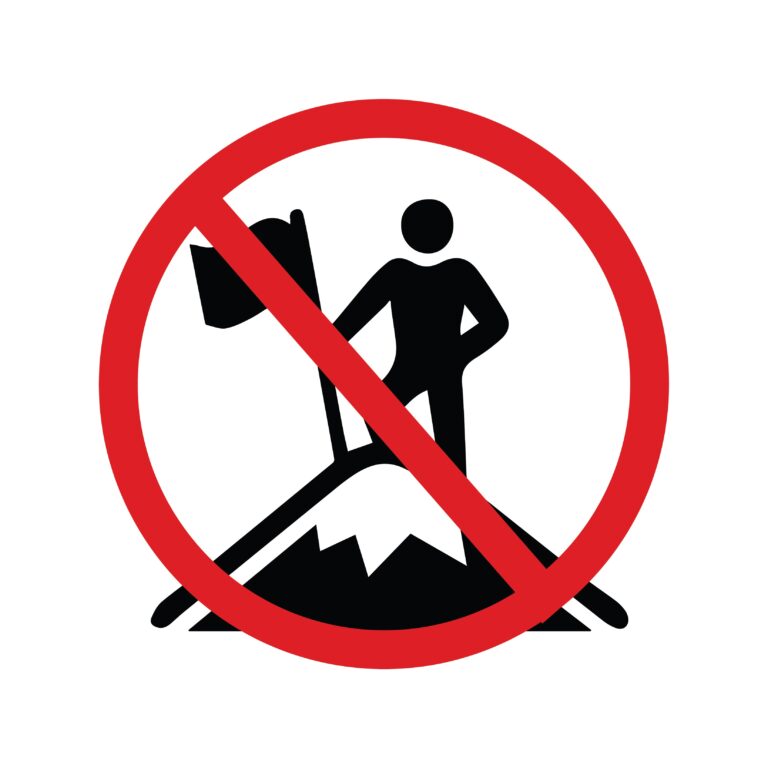 No Man's Land
new work by Hugh Pocock
June 20-July 22, 2022
Opening Reception, Thursday, June 23, 6-8pm
Symposium: No Man's Land: Art & The Rights of Nature
Friday, June 24, 5-7pm
BURREN COLLEGE OF ART | BALLYVAUGHAN | CO. CLARE
contact@burrencollege.ie  065 7077200
The Burren Annual is supported by funding from Clare County Council.
The 2022 Burren Annual Exhibition at Burren College of art will feature new work by North American based artist, Hugh Pocock.
The symposium, No Man's Land: Art & The Rights of Nature will bring together a panel of artists and environmental activists to discuss the relationship between nature and the law, examining how artistic practice can inform or advance our understanding of civic and social responsibility in relation to this issue.
The Burren Annual exhibition brings Irish and international artists working with diverse modes of practice to the Burren to engage local and visiting audiences. Inaugurated in 2004 it foregrounds Burren College of Art as a site for discourse and artistic engagement and prioritises the rural as a hub for building local and international creative networks.
The exhibition will include Pocock's recent photographic, sculptural and video projects that are explorations of the sovereignty of the non-human world, inspired by the many global movements that are campaigning to have Nature recognized as a Living Entity. Pocock sees this legal incorporation of Indigenous knowledge as the beginning of a fundamental and radical shift in humanities relationship with Nature. He asks the questions "Can we act without taking possession?" and "What happens when humans give away their dominance over Nature?"
The exhibition will also be a place of knowledge sharing from multiple voices, where viewers can learn how to become engaged activists in the fight to give Rights to Nature.
The exhibition will contain the project launch for a sculpture also titled No Man's Land. Currently in proposal phase, No Man's Land is a permanent 5+acre park that is off limits to humans.
Hugh Pocock is an internationally exhibiting artist who lives on unceded Susquehannock/Piscataway Land in Baltimore Maryland USA.
Symposium: No Man's Land: Art & The Rights of Nature
The Burren Annual Symposium, No Man's Land: Art & The Rights of Nature, took place in conjunction with artist Hugh Pocock's No Man's Land exhibition at the BCA Gallery. It brought together a panel of international artists and environmental activists to discuss the relationship between nature and the law, examining how artistic practice can inform or advance our understanding of civic and social responsibility.
Chaired by Conor McGrady, the symposium featured presentations by a panel composed of Cathy Fitzgerald, Eileen Hutton, Hugh Pocock and Keith Wood, all of whom will address the question of the Rights of Nature in relation to their work as artists and environmental activists. Spanning Aotearoa (New Zealand), Ireland and the United States the symposium aimed to generate productive debate and inspire action at this critical conjuncture between the health and survival of our planetary ecosystem and a globally unsustainable social and economic dynamic.

The video recording of the symposium is available here:
PRESENTERS
Cathy Fitzgerald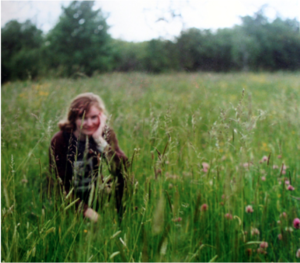 Cathy Fitzgerald, PhD, is an eco-social artist, researcher and educator. Originally from Aotearoa (New Zealand) she now lives in Ireland, the home of her ancestors. She is passionate that ecoliteracy be essential for all art students, advocating what Joseph Beuys argued many decades ago, that ecoliteracy is essential for expanded ecological citizenship – the necessity to live well with the Earth and all its inhabitants.  A founder of the online HAUMEA.ie ECOVERSITY, Cathy is a popular speaker on ecological art practice, ecoliteracy and an accredited ESD-transformative learning & Earth Charter educator. In 2009, Cathy was part of the UK RSA Art and Ecology Network and attended the inaugural International Culture | Futures summit, held alongside the 2009 Copenhagen UN Climate Summit. In 2017, she was an NUIG Galway Moore Institute Visiting Fellow. Cathy is a Research Fellow at Burren College of Art.
Eileen Hutton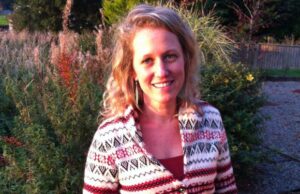 Eileen Hutton, PhD is a visual artist whose practice aims to generate reciprocal relationships with the more than human world and in the process create replicable models for informed ecological actions. She was the Researcher/ Evaluator for An Urgent Enquiry (2017- 2020) a series of think tank sessions and residencies that addressed the intersection between art, biodiversity and climate change. A member of the Ecoart Network, Hutton is a contributing author to Ecoart in Action, a collection of essays and provocations on pedagogy and ecoarts practice as well as becoming-Feral: A Beastiarum Vocabulum, a creative research publication. Recent projects include a series of purpose built habitats and collaboratively produced sculptures that are exhibited as part of Home: Being and Belonging in Contemporary Ireland at The Glucksman Museum (IE) and The Soil Project Residency in association with the Butler Gallery (IE). Eileen is the principal Lecturer in Art & Ecology at Burren College of Art.
Hugh Pocock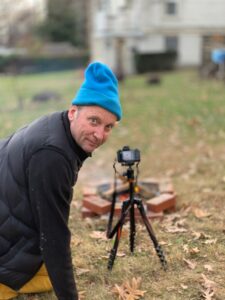 Hugh Pocock was born in Aotearoa (New Zealand) and raised in the United States, England and Aotearoa. Working across media, Pocock creates works that explore issues surrounding the earth's natural resources and society's relationship to the production and consumption of energy. Organic materials, such as water, air, salt, wood and earth are the material platforms on which Pocock's work are built. Time, energy, climate change, social connectivity and the Rights of Nature are among the issues Pocock has investigated and continues to explore. Over the past three decades, he has shown his work in Los Angeles, San Francisco, New York, Santa Fe and Baltimore as well as internationally in the former Soviet Union, Germany and China. Hugh is a faculty member at MICA and is the founding Coordinator of the Minor in Sustainability and Social Practice and the studio Major titled Ecosystems, Sustainability and Justice. He is Co-Facilitator of the Global Ecologies Studio taught annually at the Burren College of Art.
Ngāti Rangi pāhake Keith Wood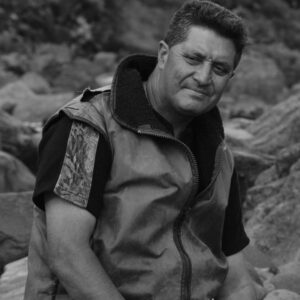 Keith Wood is a paheke (elder) of the Ngati Rangi people who live on the southern slopes of Mount Ruapehu in the Central North Island of Aotearoa (New Zealand). Ngati Rangi being the local Māori tribal people who belong to the land in that area. Aotearoa is the Māori name for New Zealand. His work has involved being an advocate and voice for the natural world in their tribal area. Working to restore water to several streams and rivers flowing through Ngati Rangi sacred lands. For these efforts on restoring water which had previously been diverted for power generation and his work on environmental advocacy and mentoring Keith and his wife Mercia were nominated for a Green Ribbon Award in 2016.The awards celebrate environmental achievements in Aotearoa (New Zealand) He mentors young people in the Kiwi Forever conservation and cultural programme since its founding in 2005. Keith often acts a cultural guide for groups visiting the Ngati Rangi Ruapehu rohe (area) and with his wife run cultural – conservation/ environmental programmes "introducing and reconnecting people with our natural world as we see it, through the eyes of our heart"
PANEL CHAIR
Conor McGrady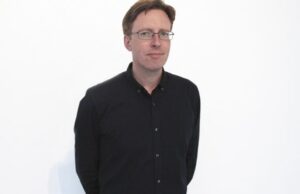 Conor McGrady is a visual artist from the north of Ireland, who has lived and worked in England and the United States before relocating to the Burren. He has exhibited internationally, with one-person exhibitions in New York, Miami, Atlanta, Chicago and Zagreb, Croatia. His first solo Museum exhibition, Entering the Control Zone, took place at the Museum of Fine Art, Split, Croatia, 2021. Group exhibitions include the 2002 Whitney Biennial in New York, The Jerusalem Show VII: Fractures (Qalandiya International Biennale), Biennale of Contemporary Art, D-0 Ark Underground, Sarajevo-Konjic, Bosnia and Herzegovina. His writing has appeared in Ruminations on Violence (2007) State of Emergence (2011), State in Time (2012) and The Design of Frontier Spaces (2015). He is Dean of Academic Affairs at Burren College of Art.
The Burren Annual is supported by funding from the Arts Office at Clare County Council.