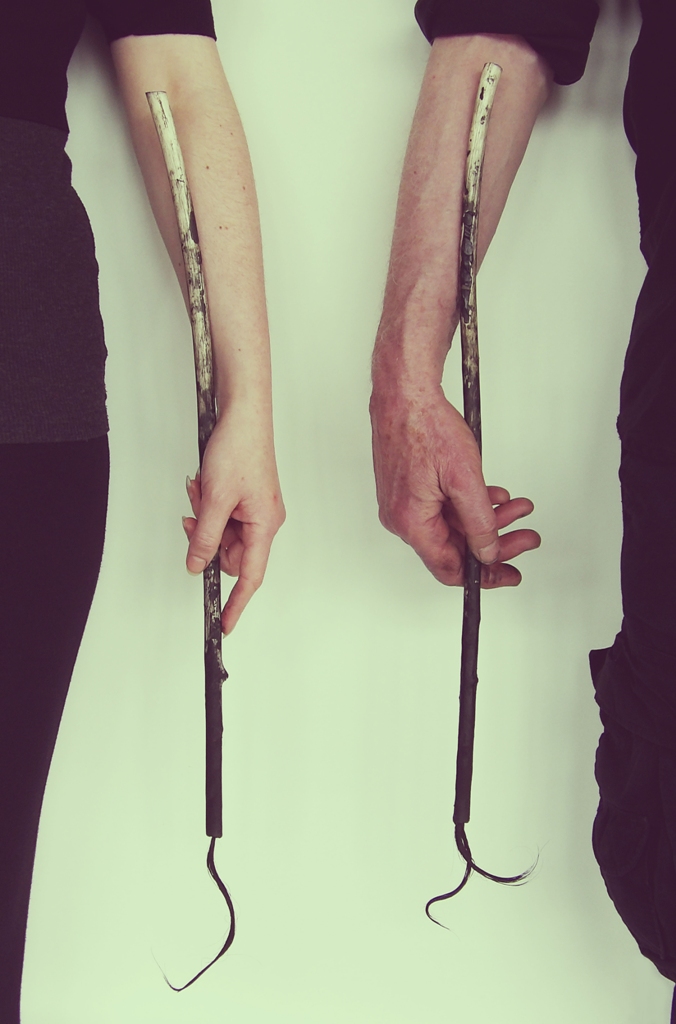 The Gallery | Burren College of Art | Newtown Castle | Ballyvaughan | Co. Clare
LIVE PERFORMANCE: THURSDAY, MARCH 1, 6 – 8 PM
EXHIBITION/INSTALLATION: MARCH 1 – 29, 2018
Burren College of Art is pleased to host a live art performance and installation, 'Breath and Blood', by Irish artists, Alastair MacLennan and Sandra Corrigan Breathnach.  The performance will take place in the Gallery from 6pm onward on Thursday, March 1 and the installation will continue in the Gallery and Newtown Castle from March 1-29.
'Breath and Blood' is an exhibition/installation of drawings, video, sound and live art performance, looking at the cyclical nature of life and regeneration that occurs within it.  The audience is invited to view this as a possible aspect of mind, where nurturing growth and new energies can allow one to expand and renew one's awareness of being.
Alastair MacLennan represented Ireland at the Venice Biennale, with inter-media work commemorating the names of all those who died as a result of the Political Troubles in Northern Ireland, from 1969 to then date (1997). During the 1970's and '80s he made some long, non-stop durational performances in Britain, America and Canada, of up to 144 hours each (usually neither eating, nor sleeping, throughout). Subject matter dealt with political, social and cultural malfunction. Since 1975 he's been based in Belfast, Northern Ireland and was a founding member of Belfast's Art and Research Exchange (1978). Since 1975 he's taught at the University of Ulster, Belfast, where for 11 years he ran the Master of Arts (MA) Fine Art programme. Currently he travels extensively in Eastern and Western Europe, Asia, North America and Canada presenting Actuations (performance/installations). Since 1989 he's been a member of the internationally regarded performance art entity, Black Market International, which performs globally. He is presently an Emeritus Professor of Fine Art, from Ulster University, Belfast, Northern Ireland, an Honorary Fellow of the (former) Dartington College of Arts, Devon, England, an Honorary Associate of the (former) National Review of Live Art, Glasgow, Scotland and a founding member (and current board member) of Belfast's Bbeyond Performance Art organisation, formed in 2001
Sandra Corrigan Breathnach's practice deals with states of phenomenological expression of self and connectivity of the physical and meta-physical. It was the search for meaning within her life, that brought her to performance art, where the vein of an innate knowledge as Beings in this world is explored through both live and photographic mediums, culminating in a lexicon of works that seek to communicate, focusing on the narrative between objects and action. Her live works incorporate vibrations of sound and energy, developing forms through performance actions and mark making, exploring natural materials as means of expression to connect and open discourse, exploring the temporal tensions in relation to identity, seeking to go beyond the shroud of 'modern life'.  Her work has been exhibited both nationally and internationally. Sandra is a member of the Performance Art organisation Bbeyond Belfast.