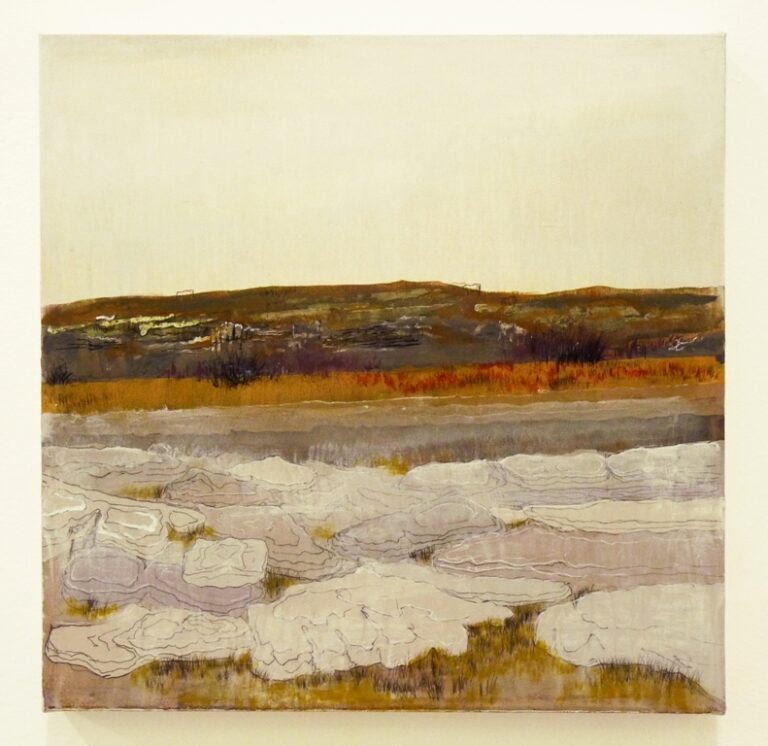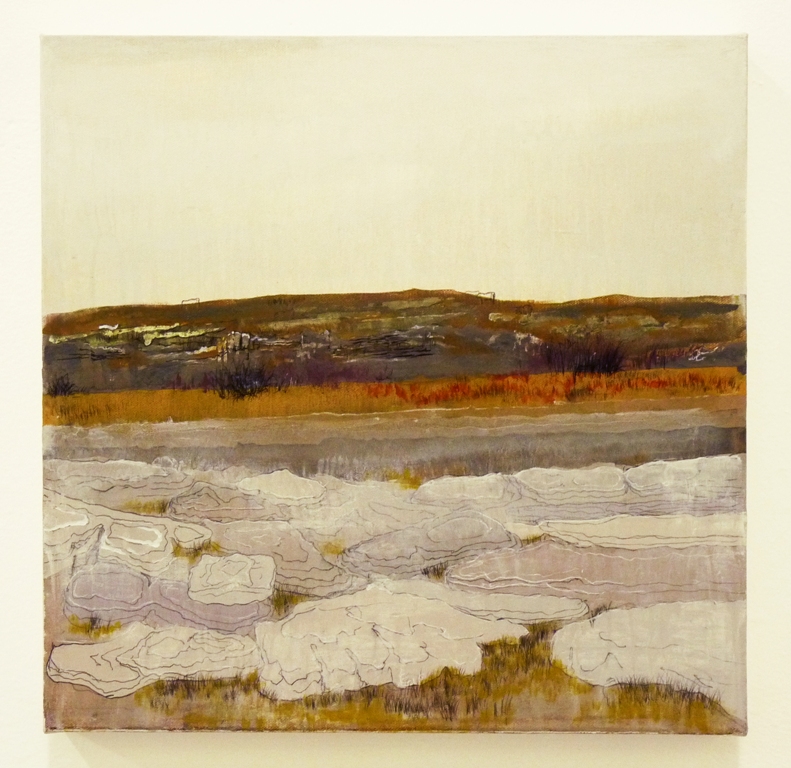 February 1 – February 23, 2018
The Gallery | Burren College of Art | Newtown Castle | Ballyvaughan | Co. Clare
OPENING RECEPTION: THURSDAY, February 1, 6 – 8 PM
Burren College of Art is pleased to host Barnacle– a joint exhibition between the Burren College of Art and Gallery 126 featuring work by recipients of the Emerging Irish Artist Residency Award in September of 2017.
The exhibition will be opened by Clare-based writer and artist, David Donohue.
Barnacle features the work of the four recipients of the Award: Ciarán Doyle, Laura McMorrow, Helena Gouveia Monteiro and Sarah Wren Wilson. Last October, these four artists took up a month's residence in the Burren College of Art and the village of Ballyvaughan.
Akin to the filter process of the marine barnacle, these four artists filtered through the distinct particles of their new home.  As the austere Burren landscape mingled with the warmth of the Ballvaughan village, so proceeded the venturing into the landscape, the trailing of whiskeys, and the capturing of oddities.
This show functions as an invitation to glimpse their individual artistic approaches to creating; from painting, to casting plaster, to darkroom photography. Collectively their artworks offer a paradoxical juxtaposition connected by the nuances of a shared experience of place and time.
The Emerging Irish Artist Residency Award is an annual award offered by the Burren College of Art in conjunction with artist-led gallery G126. Each year four emerging Irish artists are selected from an open submission and given the opportunity for a focused period of producing work during a one month residency at BCA. This group of artists then work collaboratively with G126 to produce a large scale show that takes place in both galleries at a later date. EIARA started in 2014 during the Burren College of Art's 20 year celebrations, and was conceived as a way of discovering and supporting emerging talent in Ireland's contemporary art scene
Ciaran Doyle
Born in Dublin (1992). His work observes Edge-lands and awkward spaces in Ireland. The paintings focus on unremarkable and forgotten streets, buildings and landscapes, and focuses on their overlooked beauty. While these spaces appear dull at first, they appear remarkable in certain lights and the unusual perspectives that are employed in these works. In 2015 Aidan Dunne mentioned Ciaran's work in his review of the three Dublin College's Degree shows in The Irish Times: "There were painters of note at all three shows… At NCAD, Ciarán Doyle's amalgams of photographs, drawings and paintings of anomalous urban spaces, utilitarian, contingent and shabby, but oddly beautiful, also stood out." (June 12)
 http://cargocollective.com/CiaranDoyle.
Helena Gouveia Monteiro
Filmmaker, photographer and editor Helena Gouveia Monteiro was born in Lisbon in 1991. She received her MFA from the Villa Arson National Art School in France in 2015 and lives and works in Dublin. She participated in several group exhibitions, screenings and performances such as Altered States, Staunton International Film Festival, Ultra Cinema in Mexico, PRÁM studios and Prototyp gallery in Prague, PhotoIreland Festival and Halftone Print Fair in Dublin.
She is the co-founder and manager of STEREOEDITIONS independent art publications.
http://helenagouveiamonteiro.tumblr.com/
Laura McMorrow
Laura McMorrow is a visual artist from Leitrim, Ireland. She holds a Masters in Fine art from the University of Ulster in Belfast, 2012 and graduated with a degree in painting from Limerick School of Art and Design, 2008. She was awarded the Flax Art Studios graduate award, and has work in the National Drawing Collection of Ireland. Recent exhibitions include Devonshire Art Collective, UK, 126 Gallery in Galway and Catalyst Arts Gallery in Belfast. Her practice incorporates video installation, sculpture, collage, and painting.
www.lauramcmorrow.com
Sarah Wren Wilson
Born in Monaghan, Ireland (1991). Sarah completed her studies in Fine Art at Loughborough University, England. Since then she has taken part in residencies in several countries and has been shortlisted for two London based awards 'The Young Contemporary Purchase Prize' and the Graduate 'Works in Print' Prize.
Sarah has recently moved back to Ireland after receiving a Distinction in her Fine Art Masters from the Glasgow School of Art, Scotland. Currently, she continues to exhibit both at home as well as internationally- with locations including China, New York and Sweden. This coming year Sarah will have a solo show in the Ards Arts Centre, Co. Down in June.