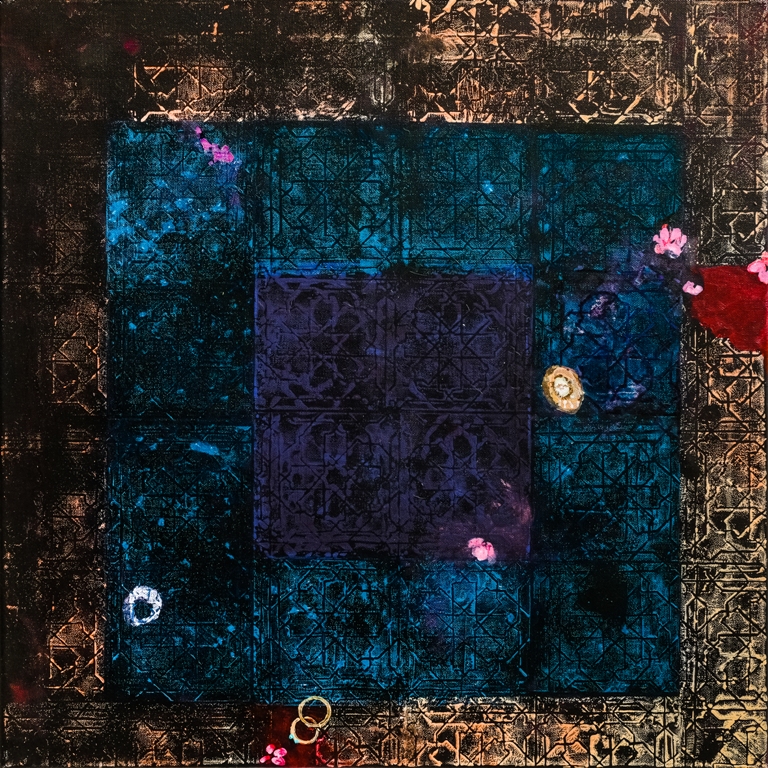 East Meets West
Paintings by Anne Korff
May 16 – June 14 | 2019
The Gallery | Burren College of Art | Newtown Castle | Ballyvaughan | Co. Clare
OPENING RECEPTION: Thursday | May 16, 2019 | 6-8pm
Opening remarks by John Behan at 6:45pm
Gallery Hours: 10:00am – 5:00pm, Monday – Friday
12:00pm – 5:00pm Saturdays
Image: Loss and Hope by Anne Korff
Burren College of Art is pleased to host an exhibition of work by Anne Korff, with opening remarks given by renowned Irish sculptor, John Behan.
Anne Korff's paintings are based on the observations that she made of Christian and Islamic Art and Architecture whilst travelling in the Mediterranean countries and Turkey. Her most recent work is influenced by what she saw when working with refugees on the Greek island of Chios. These paintings are about displacement, loss, separation and trauma which reflect the experiences that the refugees have when leaving their homeland and making the dangerous crossing between Turkey and Greece.
"I was born in the last year of the Second World War in Germany. As a small child I absorbed the traumatised and depressed atmosphere in the civilian population. This formative experience made it possible for me to relate to the trauma refugees encounter."
Her work should be seen in the context of the present conflict in the Middle East. She hopes to encourage the viewer to embrace cultural diversity and to open a dialogue which might help to build bridges between the Christian and Islamic Worlds. This, she feels, is a timely subject to bring to a wider audience.
Anne Korff studied Fine Arts in Berlin. She came to Ireland in 1977 and in 1987 she set up her own publishing company, Tir Eolas, which originated from her interest in history and archaeology. For the past 10 years she has been a full-time painter.
Contact: Lisa Newman
E:lisa@burrencollege.ie
T: (0)65 7077200