Summer School – Global Ecologies Studio
Frequently Asked Questions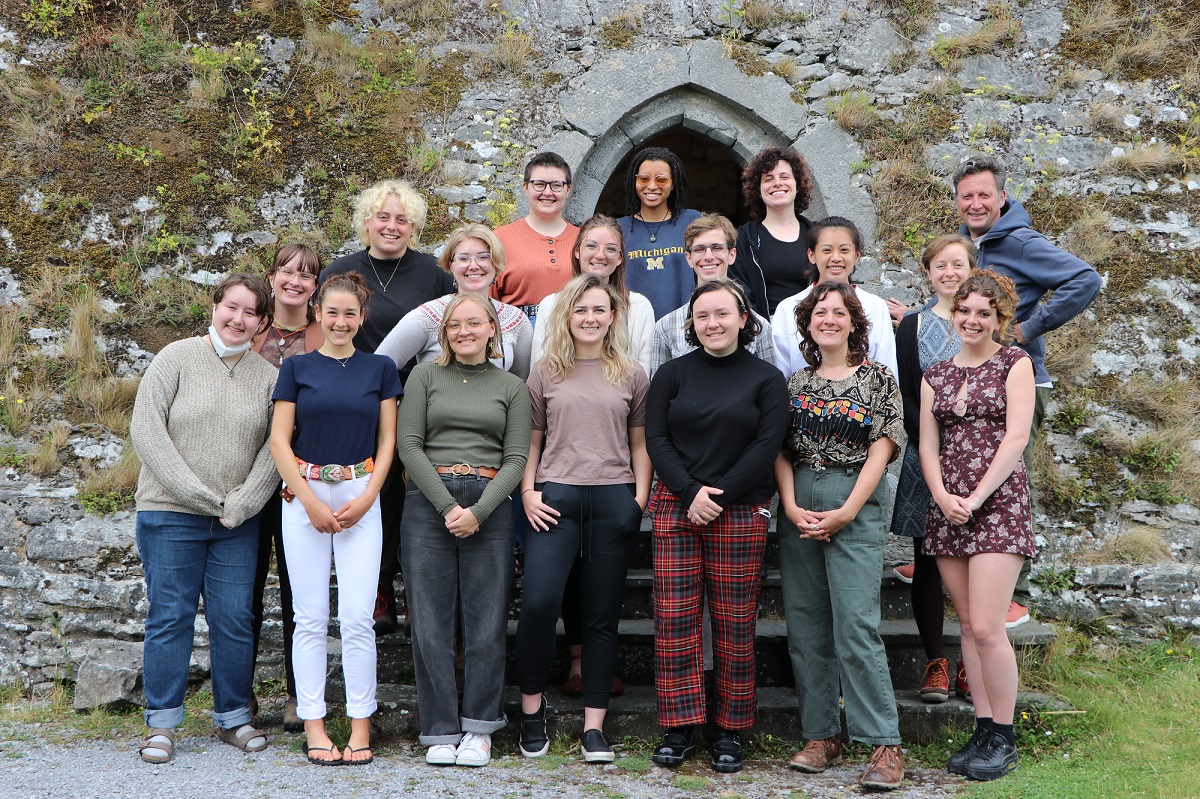 As you are preparing to join us in the Burren for the Global Ecologies Studio Summer School, we will aim to give you as much information as possible regarding the logistics of coming to study in rural Ireland and what to expect from the program.
Students will receive a Handbook prior to arrival, which contains lots of information about what to bring, how to get to and from the Burren, what facilities and resources are available on campus and other information about services in the local village of Ballyvaughan.
To get you started, here are some answers to some of the most commonly asked questions.

For additional questions, please contact our Director of Admissions, Lisa Newman at lisa@burrencollege.ie.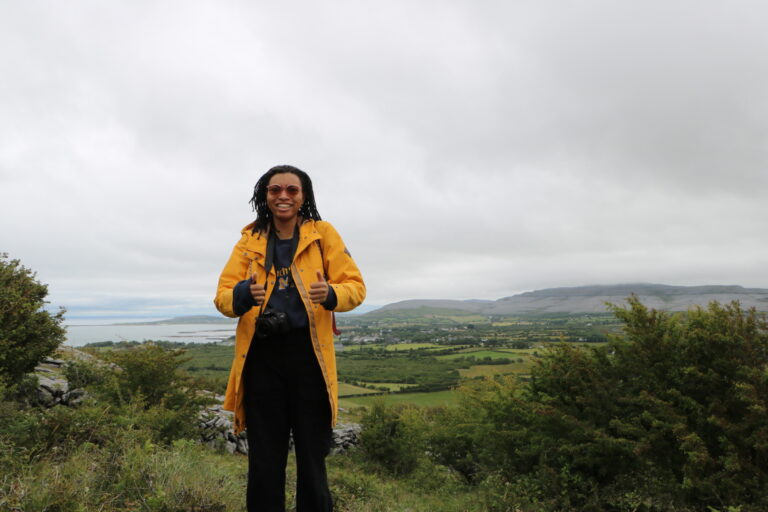 Do I need a visa to come to Ireland?
Students coming from the US, Canada or the EU do not need an entry visa to come to Ireland.
If you are a citizen of any of the following countries listed HERE, you will need to apply for an entry visa through your local Irish embassy. As the GES Summer School is less than 90 days, you will be able to enter on a normal tourist passport stamp.
Which airport should I arrive into?
We advise all students to arrive into Shannon Airport on the morning of Saturday, June 15, 2024. We will then arrange for one pick-up by private bus, which will bring the students to accommodation in the Burren. If you are travelling independently, and arriving in Ireland before or after the Summer School, please contact us for information on getting to Ballyvaughan from other locations in Ireland. For information about flights and departure cities, please visit Shannon Airport's website HERE. 
Accommodation and Studios
Where will I be staying?
The Burren College of Art has three housing facilities: the lodge and bungalow (located within ten minutes walk from campus) and Newtown house (located right on campus). In addition to our own campus housing, we also partner with third party providers located in the nearby village of Ballyvaughan. As we host several faculty-led groups during the summer in addition to GES, we will be utilizing all of available accommdation options to best suit each group. Housing allocation will be determined closer to the time and you will be notified in due course.

What is provided in the housing?
All bedding is provided and all accommodation options have a fully equipped kitchen and laundry facilities. Towels are not provided, so please bring your own.

Will I have my own room or share?
Generally, the assigned rooms are twin capacity, so most likely you will share your room with one other person. If any single rooms are available, you will be notified.  Once you are accepted on to the GES program, we will send you a Housing Form. Taking into acount your interests, habits and any specific accommodation requirements, a shared room will be assigned to you.  If there is another student on the program who you would like to share a room with, you can list them on this housing form.

How do I get from my accommodation to the college?
The College campus is a 30-45 minute walk from the village. If your housing is located in the village, we will provide a campus shuttle Monday to Friday at 9 am and again at 5 pm. Outside of these times, walking will be your best option to get to and from the College and to explore the area.
Will I have my own studio?
Studios are generally shared between two GES students, but they provide plenty of wall and desk space.You will have 24/7 access to your studio and other facilities on campus.
What is provided in the program and what should I plan for?
The tuition covers the cost of the program itself, including field trips, travel to and from Shannon Airport on June 15 and July 13 and twin-room accommodation.  All other expenses are not covered in the tuition fee and remain the responsibility of the student, including:
Travel to and from Ireland

Food and entertainment

Medical expenses and insurance

Art materials
What about food and groceries?
On Sunday, June 16th a grocery shopping stop will be arranged and you will have the oportunity to stock up on supplies at a cheaper supermarket. Ballyvaughan also has a smaller supermarket open every day and it caters to a wide variety of dietary requirements. Every Saturday, there is a farmers' market in the village open from 10 am – 2pm.

Groceries can also be ordered online from Tesco, SuperValu and Dunnes and there are also pubs and cafes in Ballyvaughan which serve food.

Our cafe on campus offers delicious homemade food at very reasonable prices and caters for most dietary requirements. For lunch, students can choose to have the hot dish of the day, soup, filled bagels, wraps or salads. The cafe is open on weekdays from 9 am – 2 pm.
Is there an art shop on campus or do I bring my own supplies?
Although we do have a very small art shop on campus, it only caters for very basic items, therefore we recommend that students either bring thier own materials or order online from Irish suppliers such as Cork Art Supplies or Cregal Art, which usualy deliver within a day or two.The best method is to self- address your order and have it shipped to:
Your name
Burren College of Art
Newtown Castle
Ballyvaughan
Co Clare
H91 H299
What clothes should I bring?
The weather in Ireland is very unpredictable even during the summer months and we recommend that you bring clothes for both warm and cool weather, but definitely pack a rainproof jacket, good hiking boots and comfortable clothes. As the program is based in the Burren, it is very likely that you will be walking through uneven, rugged terrain and it is important that you have appropriate footware and clothes. Sun cream and a flashlight are also essential.

More information on what to bring will be found in the Student Handbook, which you will receive once accepted to the program.
Accessibility and Support Services
While we endeavour to support the needs of all our students, access to some resources may prove more difficult, given the rural location and small size of the College. For any medical or counselling services we can help you arrange an appointment at the Medical Centre in Ballyvaughan or with our student counsellour. In case of emergency, the closest hospital is in Galway, located at an hour driving distance by taxi or bus.

Please contact our Student affairs advisor, Julia Long at julia@burrencollege.ie, if you wish to discuss any concerns you may have with regard to your health or ability to participate in the Summer School program.
While there are currently not any restrictions on travel related to covid, it is still prevalent globally and in Ireland.  For your own safety and those on campus, we recommend that students wear masks while travelling and in crowded public areas to minimize the risk of covid. If the programme has to be cancelled due to public health regulations or restrictions on international travel, we are able to extend our refund policy to be able to give full refunds up to two weeks before the start of the Summer School.

Should you have any questions, please contact Lisa Newman at lisa@burrencollege.ie or +353 65 7077200.