David Whyte Poet in Residence Award
Burren College of Art is pleased to announce that the Poet -in-Residence Award has been renewed in 2023, made possible through a generous donation by renowned poet, David Whyte.  The award offers a four-week residency for a poet of official residency in Ireland, for the dates of September 4-29, 2023.
The aim of this award is to support a poet at any stage of their careers by giving them the time, space, and inspiration to develop their work in the unique environment of the Burren, and the creative community of the College. The recipient will have the opportunity to work alongside students and artists-in-residence, and will put on a reading to which the local community will be invited.
The 2023 recipient of the award is Ciarán O'Rourke.
Ciarán is a widely published poet. He received his PhD (on the poetry of William Carlos Williams) in 2019, and has published a number of peer-reviewed articles since then. He has also worked as a library assistant, a teaching assistant, a freelance writer, and an independent researcher, among other roles. His second poetry collection, Phantom Gang (2022), has been longlisted for the international Dylan Thomas Prize 2023; his debut, The Buried Breath (2018), was highly commended by the Forward Foundation for Poetry. He curates the online archive of poetry-themed interviews, Island's Edge Poetry (www.islandsedgepoetry.net).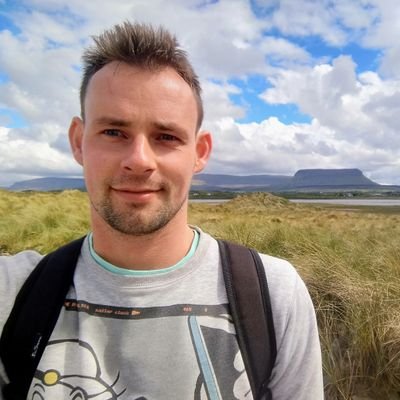 The award recipient who will be chosen by David Whyte in collaboration with BCA and will participate in two remotely delivered advisory or conversational sessions with David during their stay. They will have their own private study room on the BCA campus, to which they will have 24/7 access.
The award also provides accommodation in our campus housing, which includes a private room in shared, self-catering housing.  Additionally, the awardee will receive a 5000 Euro bursary.
Residents are welcome to attend College events during their stay, including visiting artist talks and exhibition openings, and to join in the campus community.
Eligible applicants must be over the age of 18 and residing in Ireland.
In addition to completing the online application form, applicants will submit six pages of poetry of no more than thirty-two lines a page containing, in the six pages, a maximum of six poems. The six pages could be one poem or any number between that and six.  Poem submissions may be uploaded through the application form where directed.
Applicants will also submit a link to a video performance of their poetry, either a previous public performance or one they have made themselves. 
Applications can be submitted through the online form below and should also include a CV/Resume which includes any publication history.
The deadline for application submissions is Wednesday, March 15, 2023 at 17:00 Irish Time.
Questions: contact@burrencollege.ie
THE APPLICATION PORTAL IS NOW CLOSED