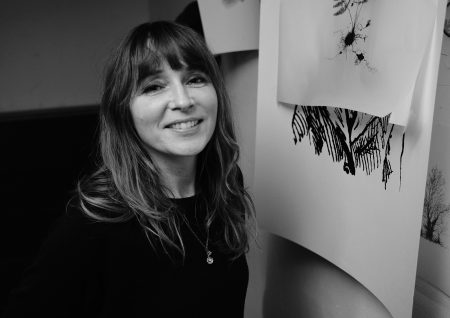 Faculty: Miriam de Burca

Dates: 16th – 20th  May 2022

€420
A five-day workshop that explores a variety of approaches to life-drawing. As well as offering a chance to make some traditional studies, this workshop will give you an opportunity to explore the figure through the use of movement, props, music, unusual drawing tools, dramatic lighting, working large-scale as well as challenging yourself with experimental drawing exercises.
Each day will focus on a theme, begin with a rapid-pose warm-up session to loosen up the hand-to-eye coordination, the poses will then build in duration and culminate with one long pose. The sharing of work produced and exchange of feedback among the group will bring the course to a close.
Examples of themes explored: Movement, gesture, speed, dance and humour, the dramatic use of light and dark, the figure within an architectural and imaginary context, positive and negative space, less is more, and the female nude as site of agency rather than passivity.
Tutor Bio
Miriam de Búrca is a practising artist with a BA in Drawing & Painting, MA in Fine Art and practice-based PhD in Fine Art. Her work has been shown internationally, in cities such as London, New York, Prague, Warsaw, Montreal, Tel Aviv and Berlin, and nationally, including Dublin, Derry, Enniskillen and Belfast. This year, she has also been included in Vitamin D3 - Today's best in contemporary drawing.
She has worked extensively with film, video and installation, but drawing has always been her passion. She believes drawing is an artform that deserves its own stage and enjoys pushing its boundaries and exploring its possibilities in the studio, as well as in an educational setting.