Visual Arts at NUI Galway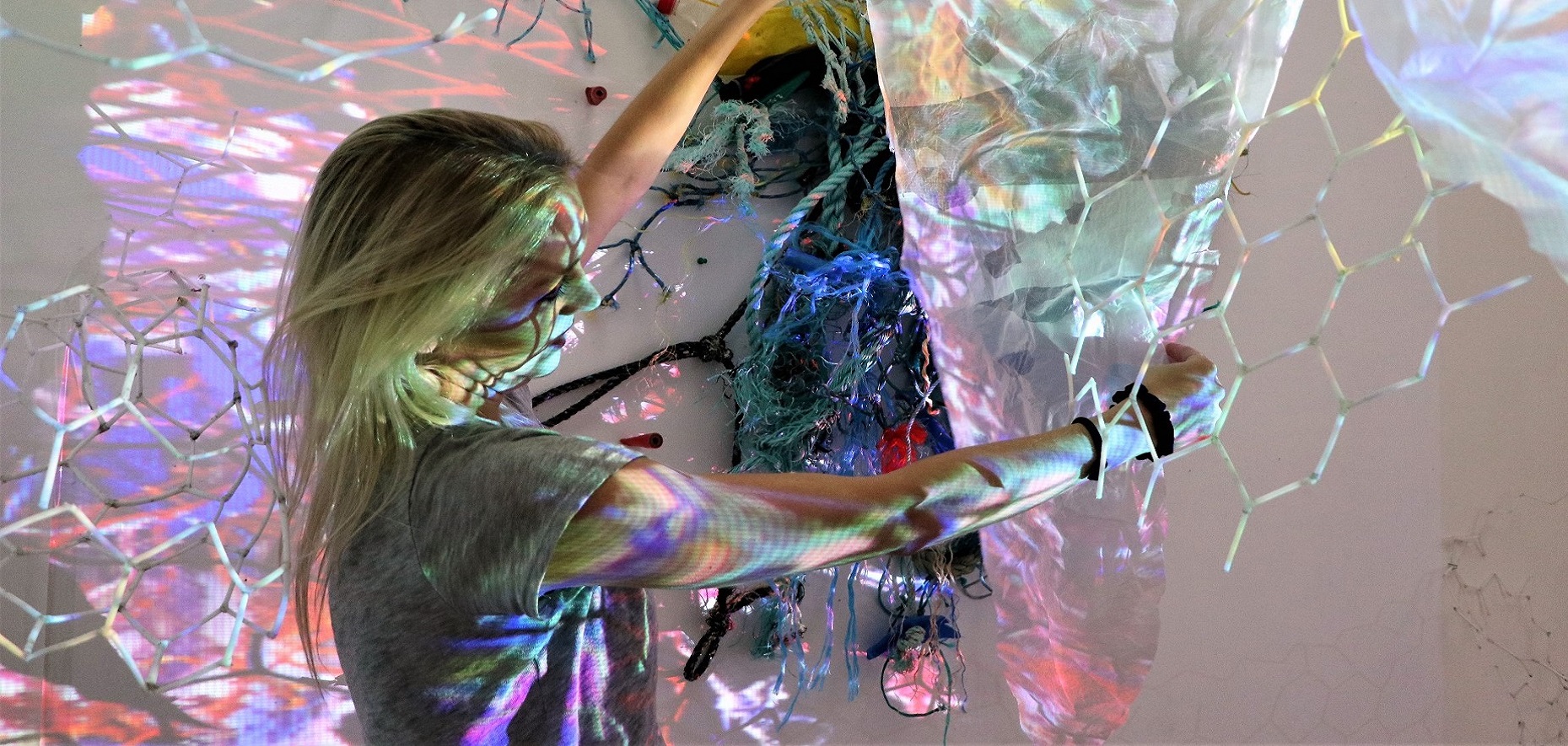 Burren College of Art is delighted to be the visual arts partner for the new subject area of Visual Arts at NUI Galway.
This innovative interdisciplinary programme which will begin in September 2021, will enable Irish and international students avail of the vast resources of NUI Galway, together with the specialist focus of BCA as an independent art school. In 2021 Visual Arts will launch as a subject in the BA Arts Degree at NUI Galway, and in 2022 will commence as a full degree, the BA Visual Arts.
As a subject within the BA Arts (Joint Honours) degree, Visual Art at NUI Galway and Burren College of Art will provide you with an education in artistic practice, art history and an understanding of visual culture. Interdisciplinary in structure, the course will provide a grounding in contemporary art practice, with an emphasis on engaging with the unique environment of the Burren in Co. Clare.
It will introduce you to a range of approaches to art making and facilitate the finding and developing of your artistic voice. With Burren College of Art's ecological focus, Visual Art will provide a unique opportunity for you to engage with art and environmental justice in the context of a protected landscape. As a core element of the course, Art History and a set of related modules will frame and provide context for understanding and reflection on the development of your artistic practice. The modules in Studio Art are delivered at Burren College of Art on select Fridays, and the Art History and related modules delivered at NUI Galway. For the Fridays on which the BCA studio modules take place students will travel to and from the Burren.
Entry requirements are for the BA Arts (Joint Honors). Minimum Grade H5 in two subjects and passes in four other subjects at O6/ H7 in the Leaving Certificate, including Irish, English, another language and three other subjects recognised for entry purposes.
There are 25 places available in Visual Arts.
If you wish to take Visual Arts as a subject, you should apply to the BA Arts (Joint Honors) through the normal process. Once accepted to the BA Arts, you will need to submit a portfolio by August 31. The portfolio should consist of 10 images in a range of artistic media in visual arts. This can include, but is not limited to, painting, drawing, photography, sculpture, or other forms of visual art. The images should display a level of skill and competency, and a sense of creative voice (they can be imaginative or experimental). Portfolios will be reviewed by faculty at Burren College of Art. All students submitting a portfolio will be notified of the results of their application in early September.
Please Note: You should prepare your portfolio in advance of the August 31 deadline and have it ready to submit. As places are limited it is also recommended that you have an additional, reserve subject choice lined up, pending the outcome of your application.
For further information on how to apply, please visit the NUI Galway website.
NUI Galway Contact: College of Arts, Social Sciences, and Celtic Studies
T +353 91 493 958
F +353 91 495 508
E collegearts@nuigalway.ie
www.nuigalway.ie/arts
Burren College of Art Contact: Lisa Newman, Director of Admissions
T: +353 65 7077200
E. lisa@burrencollege.ie