Burren landscape reimagined
Burren landscape reimagined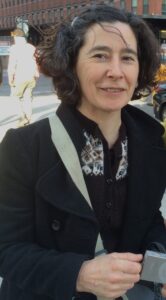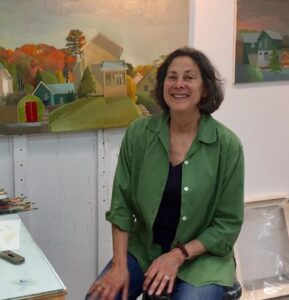 Faculty: Hazel Walker and Celia Reisman

Dates: 15th-19th May 2023

€400
NOTE: This workshop is now fully booked. Please email julia@burrencollege.ie if you wish to be added to a waiting list.

Celia Reisman and Hazel Walker will work collaboratively and separately with participants to explore new ways of developing and exploring the Burren landscape. There will be opportunities to work outdoors, in urban locations and in studio. The emphasis will be on experimenting with process and materials. A variety of approaches and techniques will be offered – drawing and painting exercises, simple printmaking, collage photo montage, etc., alongside presentations on contemporary artists and classroom discussions. Each day participants will be presented with a different approach to making work. Individual and group critiques will feature and provide new ways to devise ideas and directions.
Suitable for all levels.
Tutor bio
Hazel Walker

Hazel Walker was born in Scotland and received a BA in painting at Edinburgh College of Art and MA in drawing at Wimbledon School of Art. Since 1993 she has lived in Co Clare and exhibited widely in Ireland and abroad. She has had numerous solo shows in Ireland, Scotland, Finland, and USA and has been awarded residencies in both Ireland and USA including Ballinglen Art Foundation, Ucross Foundation Wyoming, and Helen Wurlitzer Foundation New Mexico. Since 1996 she has lectured part - time at Galway Mayo Institute of Technology. (ATU )Her work is in public and private collections. She is represented by Paul Kane Gallery Dublin.

Celia Reisman

Celia Reisman is an artist from the United States who lives and works in Philadelphia and Strafford, Vermont. She received a BFA from Carnegie Mellon University (1978) and an MFA from Yale University School of Art (1971). She is represented by Gross McCleaf Gallery in Philadelphia and Paul Thiebaud Gallery in San Francisco. Over many years she has exhibited in solo and group exhibitions throughout the United States. Reisman has been a Visiting Critic at the Pennsylvania Academy of Fine Art and taught at art departments across the northeastern United States and in Italy.