Art & Ecosocial Justice - Summer Academy 2021
June 21 – July 10, 2021
Are you an artist or a creative practitioner who is concerned with the cultural impact of the ecological emergency? Do you make work that centres on environmental and social concerns? Would you like to develop a deeper artistic engagement with these inevitably entangled key concerns?
The BCA Summer Academy is a new initiative, placing ecoliteracy and agency for ecosocial justice in the context of Ireland and beyond at the centre of an immersive three-week program. Weekly lectures and discussions will guide the trajectory of the programme with participants co-creating the necessary discursive space to foster a supportive community of peer exchange and enquiry.
Focusing on the studio, immersion in the protected limestone karst landscape of the Burren and collective activities, the Summer Academy combines artistic practice with seminars and workshops aimed at expanding creative discourse on how to best respond to the unprecedented and urgent challenges we all face.
The Summer Academy offers participants large scale studio spaces on the BCA campus in which to develop research and produce new work. Visiting Artist lectures and seminars take place each week alongside studio visits by Summer Academy Lecturers. Workshops include, but are not limited to, Walking, Collaboration & Foraging. Fieldtrips will also involve key BCA partners Burren Beo and the Burren GeoPark, who manage stewardship of the Burren as a protected environment.
As an innovative space for artistic production and discussion, the Summer Academy is divided into three weekly, thematic areas of focus:

Week 1: Ecoliteracy and Place: Living in a More than Human World
How do we understand and work with the layered complexity of place to promote enduring wellbeing between people, other species and environments? How is place shaped and defined by ecosocial processes, and how do we engage confidently with this complexity as artists? With the Burren and the west of Ireland providing a point of reference, we will explore the layered complexity and ideology of place, reconsidering our continually evolving relationship with the more than human world. Building upon direct engagement with the Burren we will integrate a practical toolkit of artistic and eco-social practice methodologies.
Week 2: Agency for Change: Envisioning a Better World
How do we define the Anthropocene, and explore alternative modes of engagement like the Symbiocene, to understand how to envision and create a more just and beautiful world? What expanded and integrated ecosocial values might guide a restorative, creative approach to rehabilitate our relationship to the wider community of life? How can an ecological ethos encompassing social justice impact our creative practices to reflect and envision responsibility for shared communities, natural resource and food production for more sustainable and equitable consumption? What practices can help us envision a new politics of ecological citizenship: of care, understanding and compassion?
Week 3: Ecosocial Justice
What are the intersecting cultural (including philosophical, ethical, social, spiritual/religious, political and economic) forces driving our current climate crisis? Which tactics can artists deploy to challenge the dominant modes of thinking and behaviour impacting the natural world? This week's theme will centre on artistic practice as critical creative enquiry as well as activist provocations focused on social perception, value and change.
Each week begins with a Visiting Artist presentation followed by an afternoon seminar and engaged critical discussion on the central theme for that week. Discussion centres around the ideas of key artists and theorists addressing the intersection between the ecological and the social. On Tuesdays, field trips bring you into the heart of the Burren and critically engage with local dynamics impacting the politics of place. Participatory workshops take place each Wednesday and explore approaches to collaborative modes of engagement with the landscape and art making. Weeks 1 & 2 allow for individual studio practice in the studios or on campus, with studio visits from Academy Lecturers. Week 3 focuses on a collaborative project exploring tactical approaches to addressing ecosocial justice and ends with a presentation of work and closing celebration.
Indicative Weekly Schedule
Monday:
Morning: Visiting Artist Lecture
Afternoon: Seminar & Discussion on Weekly Focus. Led by Academy Lecturer(s) & Visiting Artist(s)
Tuesday:
Morning & Afternoon: Field Trip (Burren National Park & Other Locations TBC)
Wednesday:     
Morning: Participatory Workshop
Afternoon:  (Weeks 1 & 2) Studio Practice (Week 3: Collaborative Project)
Thursday:         
Morning & Afternoon:  (Weeks 1 & 2) Studio Practice (Week 3: Collaborative Project/Wrap Up/Presentation & Discussion)
Friday and Weekends:              
Open Studios

Please note that this schedule is indicative and may be subject to change.
Principal Summer Academy Lecturers + Visiting Artists
Dr. Cathy Fitzgerald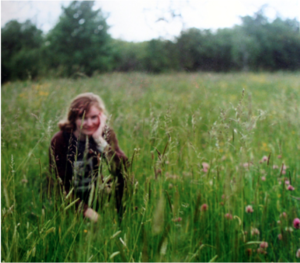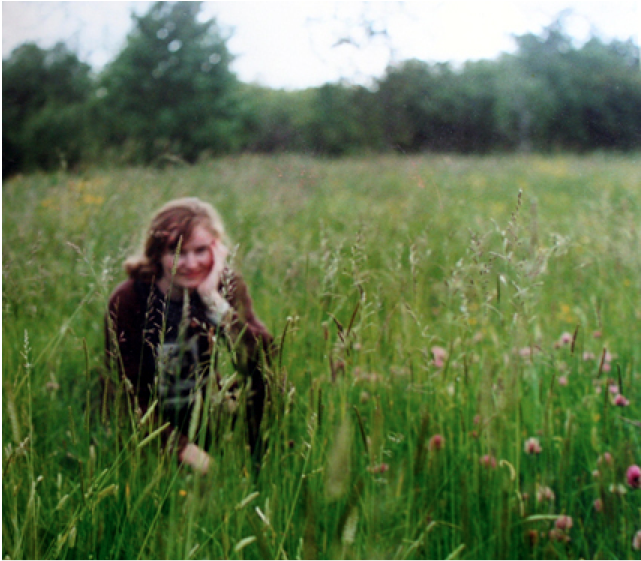 Cathy Fitzgerald, PhD, is a New Zealander, eco-social artist, researcher and educator now living in Ireland, the home of her ancestors. She is passionate that ecoliteracy be an essential teaching to all art students, advocating what Joseph Beuys argued many decades ago, that ecoliteracy is essential for expanded ecological citizenship – the necessity to live well with the Earth and all its inhabitants.
From 2007 to 2010, Cathy was the inaugural ArtLinks Director helping to deliver professional development courses to creative practitioners across the South East which has given her insights into the struggles faced by artists to establish livelihoods and learning. In 2009, she was part of the UK RSA Art and Ecology Network and attended the inaugural International Culture | Futures summit, held alongside the 2009 Copenhagen UN Climate Summit. In 2017, she was an NUIG Galway Moore Institute Visiting Fellow –  The Tim Robinson Archive.
In 2018, in review of her and the others' ecological art practices, Cathy successfully defended a PhD by Creative Practice, The Ecological Turn: Living Well with Forests To Articulate Eco-Social Art Practices Using a Guattari Ecosophy and Action Research Framework, National College of Art & Design, (NCAD). Her supervisors were Dr Paul O'Brien (NCAD), Dr Iain Biggs (UK) and Prof. Jessica Hemmings (NCAD). Dr Richard Povall (Art.Earth International Programme Director, Dartington, UK) was her examiner. She was nominated to the International EcoArt Network in 2016 by Prof. Poval and Prof. David Haley.
Dr. Eileen Hutton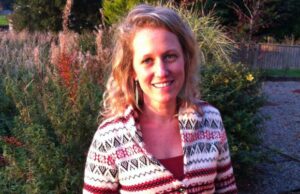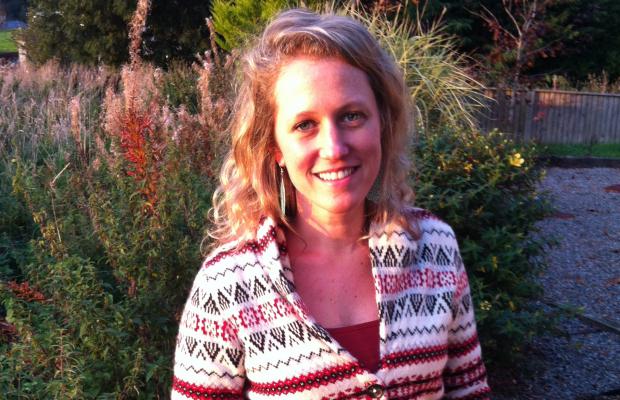 Eileen Hutton is an visual artist whose practice aims to generate reciprocal relationships with the natural environment and create replicable models for informed environmental actions.
She is a researcher for An Urgent Enquiry, a series of think tank sessions and residencies, that address the intersection between art, biodiversity and climate change, in association with Dublin City, Fingal and Wexford Co. Councils. A member of the ecoart network, Hutton is contributing to a collaboratively produced book centred on pedagogy and ecoarts practice. Recent projects include Voicing the Bridge: A Cross Borders Project supported by the Finnish Institute of London in association with Clady Cross-Community Development Association in Northern Ireland. Upcoming exhibitions and projects include Home at The Glucksman, in Cork and The Importance of Small Things: an intergenerational microphotography workshop in association with Butler Gallery in Kilkenny. Hutton was recently recognized as one of fifty Alumni of Distinction from her alma mater, Flagler College marking the fifty-year anniversary of the college.
Week 1, June 21: Lisa Fingleton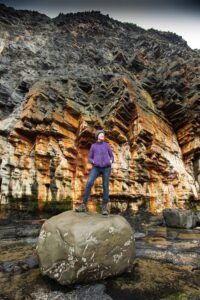 Lisa Fingleton is an artist, filmmaker, writer and grower. Living and working on a small organic, social farm near the sea, she has spent many years cultivating deep-rooted connections between art, food and farming. Her book The Local Food Project explores the power of growing and eating local food. Lisa is concerned about the fact that we are importing so much of our food and losing the capacity to be self sufficient, despite what we know about climate change and carbon footprint.
She strives to 'be the change' she wishes to see in the world and likes to walk the talk, grow the food and integrate life with her studio practice. For the last number of years she has been working closely with her partner Rena Blake on The Barna Way, an ecological art project on their farm. Last year they planted 10000 native trees on their land. She is fascinated about the interconnection beetween Land (Tallamh), Teanga (Language) and Environment (Timpellacht) and how this cross fertilisation can inform our actions in the future.
Lisa received an MA in documentary film at Goldsmiths College, London in 2015. She is also a Fine Art graduate from NCAD.
Week 2, June 28: Iain Biggs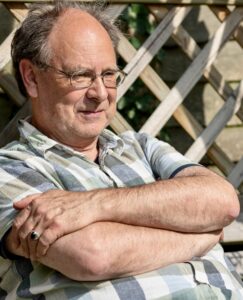 Iain works as an artist, independent mentor, writer, and researcher. Formerly Director of the PLaCE Research Centre, UWE, Bristol, UK, he is currently Visiting Research Fellow at the Environmental Humanities Research Centre at Bath Spa University, England, and Honorary Research Fellow at the University of Dundee, Scotland. He helps co-coordinate three creative research networks and is involved in supervising and examining arts practice-led doctoral students in the UK and Ireland. He has produced artist's books through deep mapping, published on a range of academic and non-academic topics, and writes an occasional blog. He is currently collaborating on two projects in Wales: With Julie Upmeyer on Succession – https://www.plasbodfa.com/succession/existing-entanglements – and on Utopias Bach – https://lindseycolbourne.com/prosiectiauprojects#/utopias-bach. He became an member of the Royal West of England Academy in 2012, held a Moore Institute Visiting Fellowship at NUI, Galway, in 2014, and worked on the major UK Arts and Humanities Research Council Hydrocitizenship project between 2014-2017.
His recent publications include the chapters: 'Ensemble Practices' in Cameron Cartiere and Leon Tan (eds). Routledge Companion to Art in the Public Realm London & New York, Routledge, and 'Walking Away? From deep mapping to mutual accompaniment' in Helen Billinghurst, Claire Hind & Phil Smith (eds). Walking Bodies: Papers, Provocations, Actions, Triarchy Press 2020. In 2020 Iain and Mary Modeen's Creative Engagements with Ecologies of Place: Geopoetics, Deep Mapping and Slow Residency was published by Routledge.
Week 3, July 5: Gareth Kennedy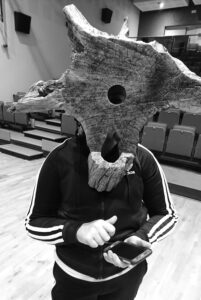 Kennedy's work explores the social agency of the handcrafted in the 21st century and generates 'communities of interest' around the production and performance of experimental material cultures. Informed by an anthropological approach these works draw on the social, cultural, economic and environmental histories of a location. The projects are embedded, evolved over time, and informed and enacted by diverse publics and individuals. In a context of the hyperdigitisation of our everyday, Kennedy is interested in the use of anachronistic materials, processes and technologies using what he calls 'critical anachronism' to generate contemporary encounter and experience. He often works with individuals who hold skills or knowledge that has been transmitted across generations to this end.
Outcomes include architectural or designed structures, films, hand crafted objects, publications, exhibitions and live performative events which bring these physical entities to life within specific public contexts.
Kennedy has produced and exhibited work both nationally and internationally. His practice to date includes public art work, workshops, education projects, exhibitions, residencies and collaborations. In 2009, he co-represented Ireland at the 53rd Venice Biennale along with artist Sarah Browne and their collaborative practice, Kennedy Browne. In 2015 he was long listed for the prestigious VISIBLE Award for Die Unbequeme Wissenschaft (The Uncomfortable Science) which explored a troubling history of anthropology in the Austrian/Italian Alps and it's legacy. He currently undertakes commissions for the National Children's Hospital and Fingal County Council in Dublin. He teaches Sculpture and Expanded Practice at the NCAD, Dublin.
https://www.ncad.ie/directory/view/gareth-kennedy